Star Wars
movie, and I have a sneaking suspicion that George "Mesa Racist" Lucas doesn't actually like
Star Wars
. Also, last time I checked, L. Frank Baum didn't spend a lot of time dealing with trade disputes or the magic bugs that live inside your blood (Some Wookiees).
Lost
is influenced by many things, like the
Wizard of Oz, The Prisoner, Twin Peaks
and so on. However,
Lost
is
mostly
influenced by
Star Wars
. You have a couple Han Solos, a couple Luke Skywalkers, mystical forces at work, ghosts, siblings unaware they are siblings, mass extinction, good guys shooting guns out of bad guys' hands, bad guys shooting guns poorly, and enough father issues to make a Girls Gone Wild Criterion Collection.
And the comic relief? Instead of a gay robot and a much gayer robot, it's a Star Wars-referencing smile.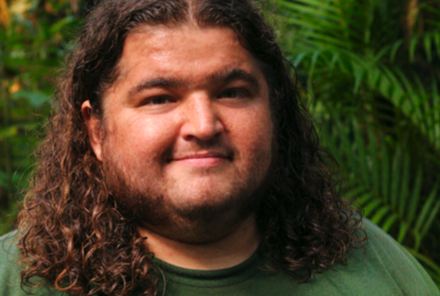 Sure he's cursed or whatever, but he's also fluent in over six million forms of the word "dude."
Influences On...
Star Wars
changed movies and essentially created the summer blockbuster. Whether that's a good thing (Jurassic Park) or a bad thing (Transformers and 108 other movies), there's no denying that
Star Wars
paved the way.
Lost
is perched to do the exact same thing for television, for better and worse. Our recent
List-Off '09
pointed something very important out: Television has gotten noticeably