Tom Cruise would probably be a shitty plumber. The truth is, most people are only extraordinarily great at one thing (if that) and celebrities are no different -- Shaquille O'Neal was a fine basketball player but would likely not have become famous if he'd focused entirely on acting and rapping.
But there are exceptions, famous people who mastered skills that have nothing to do with what we know them for. For example ...
Astrophysicist Neil deGrasse Tyson Was a Muscle-Bound Wrestler
Cosmos Studios
You're probably familiar with astrophysicist and Internet darling Neil deGrasse Tyson, part of that rare breed of gifted scientists who can be almost supernaturally smart without being intimidating (it helps that he doesn't have a robot voice). Whereas your third grade math teacher seemed like the scariest person on the planet for knowing how to multiply, Tyson knows the secrets of the cosmos and still manages to look like an adorable nerd.
But that wasn't always the case, as this old photo of him proves:
Neil deGrasse Tyson
Each of his arms is bigger than Bill Nye.
That's Tyson as a college wrestler. Back before he became head of the Hayden Planetarium, Tyson was a regular high school student like the rest of us, with dreams of one day pile-driving the universe and other fellows in unitards. So he became the captain of his wrestling team, and he absolutely looked the part: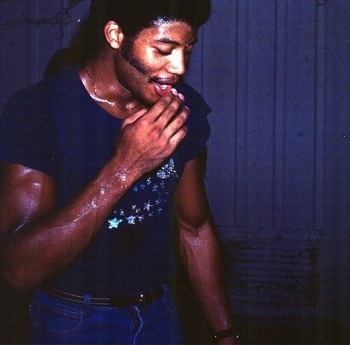 Neil deGrasse Tyson
We'll spare you the "we got us a badass" joke (but we do).
So he must have gone to grad school to study science and meme creation and gave up sports, right? Nope. Tyson still wrestled competitively deep into his Ph.D. progress, even if it meant sacrificing his free time. To show you the level of commitment this guy had to both astrophysics and pinning muscular dudes to the ground, he says at one point he tried to create a new wrestling hold based on "a phenomenon in orbital mechanics called a double tidal lock," but he could never get it to work.
Neil deGrasse Tyson
"The other kids kept getting sucked into wormholes."
Crap, now we almost want his next debate to go horribly wrong so we can see some of those moves in action.
Hulking Action Hero Arnold Schwarzenegger Was a Rich Entrepreneur Before He Was Famous
20th Century Fox
You probably assume Arnold Schwarzenegger is the luckiest bastard in history. He moves to Hollywood in 1968 and, while barely able to speak English, becomes a bodybuilder and then later the biggest movie star in the world. It has to be through a series of incredibly lucky breaks, right? Keep in mind, it's not like bodybuilding is an instant ticket to riches for anyone else (how many Mr. Universe winners can you name?).
Yet, by the time Schwarzenegger landed his first movie role in the mid-1980s, he was already doing very well for himself. How? By being a goddamn business genius.
White Mountain Films
Pictured: a keen financial intellect.
At 21 and with only a few hundred shillings in his pocket, Schwarzenegger started a bricklaying company with a friend in California. Only they didn't market it as a bricklaying company; they used the term specialty European bricklayers. That way, the group of muscular supermen could pretend they were some sort of rare gourmet business and charge more, when they were actually no different from any other bricklaying business.
Arnold Schwarzenegger
That was the same year California suffered a rash of mysterious roof cave-ins.
He combined that money and what he'd made from bodybuilding competitions to create a mail-order business where he sold T-shirts, books, supplements, and pictures of his biceps. The profits from that were invested and put into property. By the time he appeared in his first movie, at 22, he'd been in the U.S. for only a year and was already a millionaire -- which was pretty lucky, considering that the movie was Hercules in New York.
RAF Industries
He wasn't even the most important Arnold S. in this piece of crap.
So, in one year Schwarzenegger had bench-pressed the American dream and was already more successful than most of us will ever be. Wasn't making us feel like physical inferiors enough for you, Arnold?