How'd you like to get paid to play video games? Or watch TV? Or just eat?
You hear about these mythical jobs now and then, and maybe even run into somebody who has one of them. These people seem to be living in a magical land where a man can make a nice paycheck doing the things he would be doing if he had no job at all.
But before you go tell your boss to piss off and devote your life to getting one of these careers, know that there is a downside to each.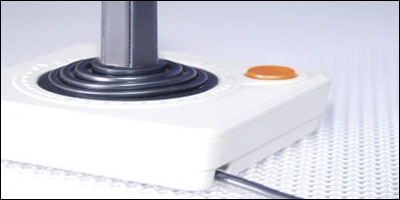 The Dream:
This is the job every boy wants when he's 13, and it is, in fact, real. Video game developers and companies will actually pay people to play video games all day, as that's the only way to track down bugs before release. And yes, "before release" means not only do you get paid to play, you get to play the games months or years before anyone else.
Did we say we dreamed of it when we were 13? Hell, this is the job we want now.
The Reality:
It's sort of like getting a job testing various sex lubrication formulas, only to realize that the goal is finding out which ones make your dick break out in an angry rash. The entire point of play testing is to find the parts of the game that are horrible, frustrating and broken, and play them over and over and over and over.
The life of a games tester is ruled by strict guidelines from the developers which condemns you to playing the same small section of the same game for your entire eight hour shift. Each time you hit a glitche, you write up a small treatise describing exactly how you found it. They'll try to fix it, you'll go back the same spot and play it over and over again to make sure. This goes on for weeks.
Also keep in mind that sometimes you won't even get to play games, but, rather, will be asked to test the hardware itself which includes such life-affirming assignments as turning the console on and off hundreds of times while carefully timing and documenting how long it takes to power-up each time.
Also, the "perk" of being able to play games long before their commercial releases is quickly corrupted when the realization hits that the further ahead of the release date you are, the more unfinished and irritating the product is to play.
Unfinished levels, features that are only halfway implemented, rampant bugs and glitches mean that by the time the game actually makes it to shelves, the very thought of it will make you break into a cold sweat and scream "FUCK YOU!" every time you pass an EBGames (if you don't do that already).
The Dream:
Brewmasters are the head honchos of the beer making world. They create and decide which recipes to use, which beers to brew and bring to the market and strictly oversee the entire production process from grain to bottle. They also have the definite perk of often tasting the fruits of their labor as it's produced to ensure "quality control," or as we like to think of it, the ability to drink beer on the job without having to create a secret compartment under your desk to store it in.
The Reality:
As we mentioned, brewmasters are responsible for every step of the brewing process, at all times, to make sure that every bottle of beer is produced equally and without fault. Because of this, they often work 10 hour days, seven days a week, year round, constantly monitoring the brew and adjusting the recipes when needed.
Because brewmasters are working with unpredictable, natural ingredients like barley, yeast and hops, any slight variation of each has to be compensated for at each step of the brewing process so that the finished product always tastes the same to consumers. That means the brewmaster must keep an eye, and tongue, on each batch of beer at all times during it's production making the job extremely tedious and foul tasting, especially when you consider what a half-brewed beer tastes like.
Brewmasters and brewers work in factory-like conditions that often exceed 100 degrees Fahrenheit, are potentially dangerous and, because of the malted barley and roasting of hops, a stench not unlike the odor of urine continually hangs in the air.
Also, much of being a brewmaster is spent keeping the gigantic tanks and intricate pipe systems spotlessly clean of any dirt or grease build-up so as not to contaminate the beer. And to top it all off, malting of the barley produces rootlets that drip off and create a heavy, dense paste; a byproduct that is often sold as animal feed, which must be scooped out and stored away by, you guessed it, the brewmaster.
But after all of your hard work, drenched in sweat and body crevices lined with itchy malt waste, you get the distinct pleasure of tasting the sweet, ice cold beer that you produced for the final time, as it's bottled. Except, when it's bottled, it's noticeably warm and if there is even a slight variation of the taste from normal, the entire batch must be thrown away, dooming you to start the whole process all over again. Cheers!