This piece was written by the Cracked Shop to tell you about products that are being sold there.
Hosting for the holidays is hard. Hosting for the holidays when you are not remotely prepared to host is a whole lot harder. Keep your kitchen in holiday/fighting condition with these deals, currently on sale for Black Friday prices. Use coupon code BFSAVE20 at checkout to save an additional 20% off everything.
MSRP: $379.99
Sale Price: $279.99
This trusty appliance works as a convection oven and a toaster, and it even has a pizza rack underneath. Just be careful. It's hot!
SmartPan Three-Piece Knife Set
MSRP: $39.99
Sale Price: $19.99
Price Drop: $15.99
These beautiful knives will make quick work of all those veggies you have to cut up. Now the whole family can get in on the cutting action, rather than just watch helplessly as you toil away for 10 hours.
Wilfa Precision Automatic Coffee Maker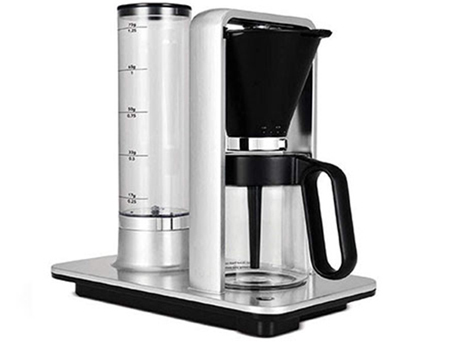 MSRP: $349.99
Sale Price: $84.99
Price Drop: $74.99
This ingenious coffee maker was designed to create the perfect drip coffee as quickly and seamlessly as possible. Now even your most persnickety guest (we're looking at you, Aunt Stephanie) won't be able to complain.
Eravino Wine Aerating Carafe Decanter With Lid