The (fringe and uncorroborated, but morbidly fun) theory goes like this: Gauguin says he wants out, and the two argue. Van Gogh fails to convince with words, so he tries violence. Gauguin, a pro at violence, unsheathes his sword and fences van Gogh's ear off. Van Gogh screams in pain. Gauguin picks up the ear and whispers into it, "I said I'm leaving. Hear me OK now?"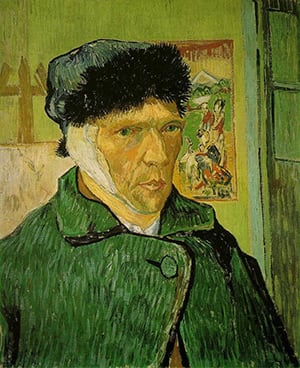 Vincent van Gogh, via Wikimedia Commons"Roommates, amirite?"
What we do know for certain is that while in the hospital, van Gogh repeatedly asked to see Gauguin, who instead got the hell out of town, claiming that "the sight of me might prove fatal for him." They continued to exchange letters, but never saw each other again. So remember to always thoroughly vet your roommates, even if they are destined to be one of the most famous artists in history.