It's a fun, interesting-looking game, although it does look a little familiar to anyone who's ever played Fallout Shelter, a mobile game that placed players in charge of managing a post-apocalyptic vault -- right down to the fact that both games are set in underground lairs, ask players to build out the facility and keep the residents happy, and have an art style that could be best described as "Baby's First Dystopia."
That's not just our opinion, either. It's also what the makers of Fallout Shelter think, at least from the looks of the lawsuit that they've just filed against Warner Bros. and developer Behaviour Interactive for producing a "blatant ripoff" of Fallout Shelter. They allege that Behaviour (which also produced Fallout Shelter) reused game code owned by Bethesda "to compress its development timeline, reduce costs, and quickly bring the Westworld mobile game to market, and offer players the widely popular gameplay experience found in Fallout Shelter."
Bethesda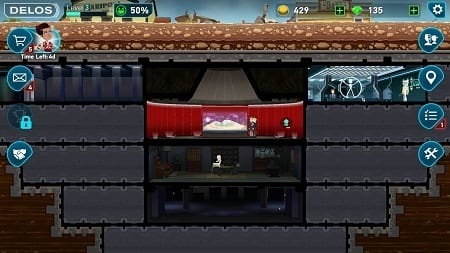 Warner Bros. Interactive EntertainmentFallout Shelter and the Westworld mobile game, respectively.