Concrete dry, ginormous generators installed, and air filtration systems constructed of goddamned garbage bags at the ready --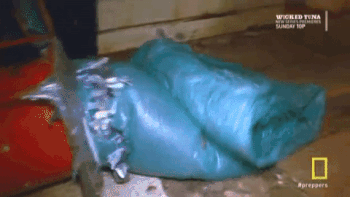 National Geographic
Not a joke.
-- Bruce looked at what he had created and deemed it ... a perpetual work in progress. He named it Ark Two, and yes, Bruce looks exactly how you're picturing him:
Alex Sher/YouTube
One part Noah, two parts Santa.
So what will your post-apocalyptic life in Ark Two be like? Well, you'll awaken from your long nuclear winter's nap in your sleeping quarters, which are much like ... a bus.
Bruce Beach
And not a single window to release the everlasting fart stank.