Reboots are the magic spells of marketing: A few licensed words summon hordes of fans to pay for a film and promote it for free, pushing it to the top of trending topics with endless online discussion whether they like it or not. When they work, they combine old fans with new viewers. When they don't, they combine horror movies with asshole genies, bringing back exactly what you asked for, but it's changed and awful inside.
We're looking at how reboots go right or wrong with a fan-fiction plot escaped into reality: Thunderbirds versus Star Trek. They're both 50 years old, and they're both back in the spotlight, but one is a glorious reincarnation while the other is just wearing the original's skin to steal your wallet.
Paramount
The most important thing about a reboot's story is that we already know the reboot's story. That's why we're here! That's why the studio rebooted it!
Even the original Star Trek started with the crew already on the ship, ready to kick ass and take morals, and it wouldn't take new viewers long to work out, "Oh, they're trekking through space."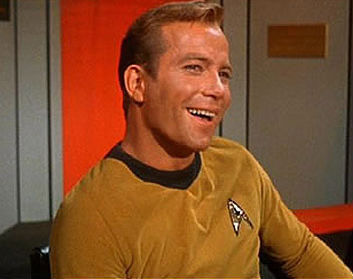 Paramount
"And that guy's the incarnated avatar of Smug Guys Telling Strangers What To Do, got it."
Instead we get more laborious origin stories than a 72-hour birth. Because origins are now how you extract an extra movie before you've even started the movie. It's the same logic that stretched The Hobbit like he was on a rack built for giraffes. If The Lord Of The Rings was made now, we'd be 27 hours into the third season, and we still wouldn't have left the Shire. But padding things out is the opposite of good storytelling.
Worse than telling us what we already know? Telling it in unnecessary detail. That's why the Star Wars prequels sucked: Instead of a few minutes of Darth Vader and Boba Fett kicking ass, they spent six years sucking. The new Star Trek took 38 minutes to even show us the Enterprise, and ended just as Kirk became captain. In the first episode of the new Thunderbirds Are Go, our time-to-Thunderbird was 30 seconds, and that was only because they had to set up something for it to rescue. The pilot wasn't two hours of Jeff Tracy touring the world before looking up to see an eagle in a storm. Because any movie that ends with a shot of what you paid to see should come with a refund.
ITV Studios
"We're here to rescue you from half an hour of sulking child Kirk!"
Fixing Problems With The Original
Century 21
If your original was written half a century ago, it's going to have some problems. The entire progress of our species is a saturation curve toward not being such jerks, but some ass-hole-ymptotes dedicate their lives to making sure we never reach that utopian event horizon. Which is why they complain when old casts are upgraded to reflect a world where not every show has to screen at a Klan Rally.
The original Star Trek was an icon of inclusion. It might have been tokenism, but that was when networks considered tokenism a more dangerously friendly gesture than shaking hands with a salt vampire. The show wanted a woman second-in-command, and when the studios shut them down, they put her in every Star Trek clear into the next millennium just to say screw you. Compared to the new Trek, where every woman is stripped, crippled, or dangled by the throat until men can save them.
Paramount
"I was introduced as a weapons-system expert, and this really is as close as I get to showing off guns."
The new Thunderbirds upgrades Tin-Tin to Tanusha "Kayo" Kyrano, a character whose function in the original was to be such a submissive love interest that it causes Christian Grey to take up puppetry. Her new nickname is inspired by her knocking assholes the hell out.
ITV Studios
New rule: EVERY woman in a rebooted series gets to start with carbon-fiber body armor.
She's head of International Rescue security and pilot of the brand-new stealth jet Thunderbird Shadow. A Thunderbird designed by the creator and mechanical designer of Macross, a stealth fighter with a detachable motorbike, and in several other ways one of the coolest craft you've ever seen.
ITV Studios
"COCKPIT/BIKE MODULE" sounds even more fun to have and ride than genitals.
It would have been cool if we'd had a couple of Tracy sisters (Valentina Tracy piloting Thunderbird 2 to keep the "first people in space" theme going, Sally Tracy taking Thunderbird 5's command and control as an updated Krystal Kane), but it's still progress. As is the Indian Brains. Which means Thunderbirds took up Star Trek's slack after Paramount removed an Indian from their continuity, converting Khan Noonien Singh into the whitest being outside of a Calamarian dressing up as a ghost to surprise a Vorlon. The new Star Trek is effectively less socially advanced than the original was half a century ago. Fewer non-white characters, less empowered women, and seriously: How cowardly do you have to be to make a new Trek, right now, and not let Sulu be gay?