Death is called the great equalizer for a reason -- the rules are the same for everyone.
Well, almost everyone. As we've discussed before, some rare humans seem to be almost unkillable. Either via extreme luck, tenacity or some freak of their biology, these people survive almost absurdly lethal situations. Like ...
Getty
While the human species has survived stuff like bubonic plague, it's still hard to believe how much damage an individual person can endure. Take Dr. Anna Bagenholm, for example. Seriously, take her and drop her through the ice of a frozen creek, Cliffhanger style. Because Anna Bagenholm will shrug that shit off like confetti.
Anniken Haarind via sueddeutsche.de
"And I KO'ed Apollo Creed in the first round."
In 2009, Bagenholm was on a skiing trip and on her way down a slope when she suddenly found herself sliding uncontrollably down a hidden ice gully. She tumbled headfirst into the only hole in the ice of a mostly frozen stream and got stuck there, with only her feet protruding from the 8-inch-thick ice. Rescue attempts by her friends were trumped by a torrent of icy water rushing around her. Bagenholm was stuck in the lethally frigid stream under the ice, breathing from a tiny air pocket between the water and the ice. Somehow, she lasted 40 freaking minutes in those unholy conditions.
Too bad getting her out took 80 minutes.
CNN
"Sorry, Steve dropped his iPhone in the snow and he doesn't have insurance on it."
When a rescue team finally lifted her lifeless body out of the stream, Bagenholm's temperature had plummeted to a hopeless 56.7 degrees Fahrenheit, and she had no pulse. The emergency team gave her CPR, to no avail. For all intents and purposes, she was a corpse.
Still, in an effort to do something, doctors at the University Hospital of North Norway hooked her into a heart-lung machine, if only to warm her enough to safely pronounce her dead. Three hours later, one doctor monitoring the video probe had the scare of his life when the patient's heart started beating again. Just like that.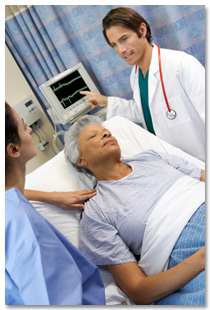 Getty
Well, not like that.
Bagenholm immediately became the epicenter of a bustling circle of white jackets. Even though she was certainly going to be brain dead, just the survival of her bodily functions was deemed "impossible" and "miraculous." Presumably, these terms soon turned to cries of "witchcraft" and "Rule us, immortal lady" as it became apparent that Bagenholm's brain was also doing just fine. According to the kazillion scientific texts that have since been written about her, that 40-minute struggle gave her body time to go into hibernation mode, which in turn enabled her brain to survive with next to no oxygen for so long.
Today, not only has Bagenholm recovered completely, but she's actually working as a radiologist in the very hospital that saved her. She says that the whole "rising from the dead" thing hasn't really changed her life, thus verifying that she already was an invincible Viking superhero before the accident.
The Man Who Was Raised by Wolves
Getty
Kids raised by wild animals are a common storytelling trope: Tarzan was raised by apes, Mowgli from The Jungle Book by wolves. Of course, real life is another matter entirely. The only way a child is likely to feature in the life of a wild animal is as a snack. Well, unless said child is Marcos Rodriguez Pantoja, who was actually raised by wolves.
We're not talking just some two-week period of fur-slumming, either -- the kid had no human contact whatsoever between ages 7 and 19.
Wanda Vision / TVE via ideal.es
Yeah, we'd have taken wolves over high school, too.
Pantoja's early life was a hybrid of a Dickens novel and one of the more depressing Disney movies. His family was broke, he was regularly beaten by his stepmother, and for his seventh birthday present, he got sold to a goat shepherd by his father. The shepherd was a half-crazed old coot who barely spoke and fed Pantoja raw rabbit. They lived up in the mountains with no companions save for a ferret and an owl (who presumably burst into song whenever Pantoja was feeling down) and the ever-present stench of goat.
Soon, the old man fell ill and died. Already estranged from mankind, Pantoja decided to leave the herder's hut and move into a nearby cave, where he obtained his food and clothing by beating animals to death, skinning them and eating them raw. At 7 years old, remember.
Getty
Like what you used to do to your sister's Barbie, only with things that can bite.
One day, as Pantoja was bludgeoning a deer, the wolves came. This could (and by all logic should) have been bad news to a small boy alone in the woods, but the wolf pack wasn't playing by stereotypes. The kid's feral ways and efficiency in hunting actually impressed them, so instead of pouncing on Pantoja, they were all "What's up, dude, wanna come play canasta at our crib?"
Just like that, Pantoja had found a family. For the next 12 years, life was good. Pantoja grew from a man-cub into a wolf-man in the company of his wolves, feeling like the king of the world ... that is, until he was captured by Spain's Civil Guard in 1965 and dragged back to stupid, stupid civilization.
farodevigo.es
"Pants? This is what you call progress?!"
Pantoja's story made him a hit among the scientific community, but Lord Greystoke he was not. Although he did relearn the basics of humanity, he adapted to civilization about as well as a bear to a toilet. These days, Pantoja lives a secluded life in a small Spanish village, remembering fondly his time with the wolves and presumably resisting the instinct to tear out some throats whenever the neighbors throw a noisy party.