In 2009, Bagenholm was on a skiing trip and on her way down a slope when she suddenly found herself sliding uncontrollably down a hidden ice gully. She tumbled headfirst into the only hole in the ice of a mostly frozen stream and got stuck there, with only her feet protruding from the 8-inch-thick ice. Rescue attempts by her friends were trumped by a torrent of icy water rushing around her. Bagenholm was stuck in the lethally frigid stream under the ice, breathing from a tiny air pocket between the water and the ice. Somehow, she lasted 40 freaking minutes in those unholy conditions.
Too bad getting her out took 80 minutes.
CNN
"Sorry, Steve dropped his iPhone in the snow and he doesn't have insurance on it."
When a rescue team finally lifted her lifeless body out of the stream, Bagenholm's temperature had plummeted to a hopeless 56.7 degrees Fahrenheit, and she had no pulse. The emergency team gave her CPR, to no avail. For all intents and purposes, she was a corpse.
Still, in an effort to do something, doctors at the University Hospital of North Norway hooked her into a heart-lung machine, if only to warm her enough to safely pronounce her dead. Three hours later, one doctor monitoring the video probe had the scare of his life when the patient's heart started beating again. Just like that.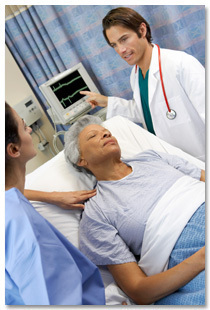 Getty
Well, not like that.