6 Famous Songs That Don't Mean What You Think
#2. Fleetwood Mac "Sara"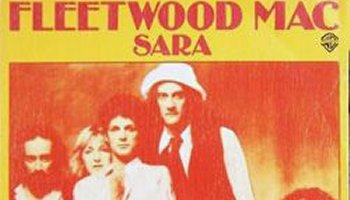 "Sara" remains a favorite among Fleetwood Mac fans despite rarely being played live. You might chalk that up to the crazy drum pattern a presumably coked-up Mick Fleetwood wrote to accompany the song, which Stevie Nicks composed entirely on piano. But what about the lyrics? After all, it would sound like an ordinary everyday love song, were it not for the song being written by a heterosexual woman to someone named Sara.
So what's the deal?
What It's Actually About:
Well, one ungodly depressing theory suggests the song is about Don Henley. And if the image of a naked Don Henley flopping his manhood around with Stevie Nicks isn't enough, it gets worse.
Some have suggested the mysterious "Sara" in the song is a child Nicks was pregnant with that was aborted. Why would she abort the child? Did you miss the fact that the father was Don Henley?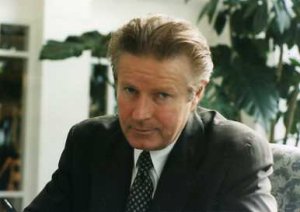 "C'mere, I wanna give you a baby."

While Nicks never confirmed the rumor, in true stand-up guy fashion, Henley was more than happy to confirm that he believed the song to be about both him and the terminated pregnancy.

In particular, the lyric "when you build your house, call me home" seemed to have particular importance as Henley was in fact in the process of building a house. And according to Nicks, the original version of "Sara" was 18-minutes-long and featured several verses.

That's got all the makings of someone sharing every detail of their personal life, ill-fated relationships with Don Henley included, and then realizing how bad an idea it was, and scaling it back. At this point, people writing about either musician pretty much take it for granted that the story's true. Plus, 18 minutes is a lot of song to fill. For all we know, there was a verse or two about us in there.
#1. John Mellencamp "Our Country"
It's a well known story that in 1984, Ronald Reagan's campaign for reelection tried to use Bruce Springsteen's blue collar protest anthem "Born in the USA" as a rallying cry. By now, most people understand that a song about a Vietnam Vet who ends up unemployed and in jail isn't exactly an endorsement of trickle-down economics. What you might not know is that you probably made the exact same mistake as Reagan about the admittedly less awesome John Mellencamp song "Our Country."
While there's plenty of room for confusion in the lyrics, there is one thing most everyone can agree on. Those fucking Chevy commercials need to stop. Since approximately week three of the 2006 season, NFL fans nationwide have entered into each and every commercial break paralyzed by the fear that, at some point during the break in action, the words "The dream is still alive" will act as the harbinger that signals the beginning of the 30 least pleasurable seconds of their Sunday football watching experience. The least pleasurable, that is, until the whole experience is repeated 15 more times throughout the game. And the game after that.
It's not surprising that Chevy chose the song. Thanks to the ultra patriotic verse from the ad, and the whiff of almost territorial nationalism in declaring the country OURS, you can't help but think of a NASCAR infield full of flag-waving hillbillies.
What It's Actually About:
If that's what comes to mind, you don't know shit about John Mellencamp. The problem is that the 450,000 times you've heard it, the song started at this verse:
"The dream is still alive
someday it will come true
and this country
it belongs to folks like me and you."
Yep, sounds like a sentiment even Lou Dobbs could get behind. But anyone who thinks Mellencamp is going to start catering to the Toby Keith set ignores one important fact about the man. Springsteen wasn't the only guy who spurned Reagan in '84. Mellencamp also refused Ronald Reagan when he asked to use his blue collar anthem "Pink Houses" on the '84 campaign trail. In fact, Mellencamp recently asked John McCain to stop playing "Our Country" at his rallies too. The verse we all know and hate from "Our Country" is actually the last verse. Now check out the verses that come before it.
"There's room enough here
for science to live ...
And poverty could be just another ugly thing
and bigotry would be seen only as obscene
and the ones who run this land
help the poor and common man
this is our country"
That's right, our country is basically an idealistic American version of John Lennon's "Imagine." Of course Chevy chose not to include all that "end poverty, help the poor" business that reads like an endorsement of the welfare state.
We're not sure whether or not to blame Mellencamp for letting Chevy take the song out of context. Maybe he was being subversive, letting them use the song for an ad campaign aimed at the people who would most hate its real message. If so then it's being subversive in a way that makes him approximately three bajillion dollars in endorsement money. Which in itself is perhaps a meta-statement about the state of American popular culture as a means of protest. Or maybe he just really likes money.
---
Adam hosts a podcast called Unpopular Opinion that you should check out right here. You should also be his friend on Twitter, Facebook and Tumblr.
---
If you liked that, you'll probably enjoy Adam's look at The 9 Most Unnecessary Greatest Hits Albums of All-Time. Or, if you're tired of all these rock stars and want to just nerd out, check out Star Trek TNG Rap (WARNING - EXPLICIT LYRICS).