Helping other people even when it doesn't help you is pretty much the definition of "good person," but that sort of behavior doesn't come naturally. We're born as greedy little milk-sucking sociopaths, with no thought to anything but our next hit of sweet, sweet MomBoob. All the good qualities in humans have to be taught and carefully nurtured.
Here's the reality: Selflessness is a drug, and the best people on Earth are hardcore addicts.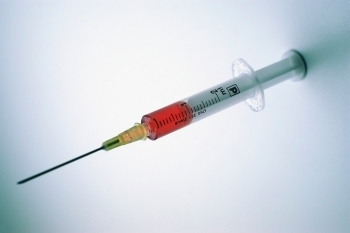 Medioimages/Photodisc/Photodisc/Getty Images
Above: the milk of human kindness.
Back in the mid-2000s, scientists from the National Institutes of Health embarked on an epic journey to figure out which part of the brain was responsible for generosity, hoping to find and eat enough of those brain parts to finally become the most generous, a Voltron of generosity (science rules). The study went how you'd expect: Subjects were hooked up to fMRIs and handed a list of charities. They then had to choose whether to donate or hoard their money and receive a reward at the end of the study.
Rather than creating some sort of uncontrollable Lawnmower Man of altruism, the experiment revealed a shocking secret: Donating to a charity lights up the same chunk of the brain that makes us crave food and sex. Generosity is "neurologically similar" to a line of cocaine. We're happy when we do good things, and that makes us want to keep doing good things. (Can you imagine how good those people would have felt if they'd donated cocaine to the charity of their faces?) The super nice guy who always bends over backward to make his friends happy is caught in the same feedback loop as the dude sucking dicks for blow behind the 7-Eleven.
Jupiterimages/Stockbyte/Getty Images
Jim seemed well-adjusted until his friends found him covered in vomit and wrapped around a Salvation Army donation bin.