Still, not everyone liked the man. On July 8, 1943, Oakes was found dead in his mansion. The 68-year-old magnate had been brutally bludgeoned to death and partially burned. Apparently, the Scrooge McDuck connotations had not gone unnoticed by the murderer, because the body had also been strewn with feathers.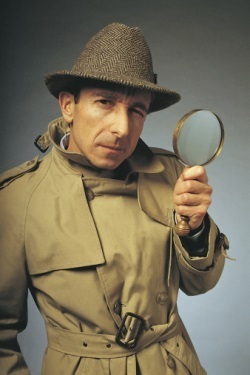 "Burning? Feathers? Case fucking closed, it was clearly a tumor." -- WebMD armchair detectives everywhere
As tends to be the case with grisly high-profile murders, the news exploded all over the media like a fleet of manure trucks crashing into a wind turbine factory. Authorities managed to locate a potential culprit in Count Alfred de Marigny, Oakes' troublesome playboy son-in-law who was on notoriously bad terms with him. However, a trial uncovered both a rock-tight alibi and crooked investigators who had planted de Marigny's fingerprint on the murder scene in an attempt to frame him, so he was soon in the clear.