For starters, before you laugh off the notion that NBC might have a vested interest in helping Trump take the White House, please take into account that they, more than any other person or institution, are responsible for Trump becoming the celebrity that he is today. Yes, people knew the name before Trump and NBC's joint reality show venture The Apprentice aired, but he was still a personality that existed mostly on the weird outer fringes of the celebrity spectrum. We barely even knew he had weird hair until that show started.
Joining the NBC lineup made Trump and his larger-than-life persona palatable for mainstream audiences. They were the first to make the Trump brand seem normal, and their relationship lasted for more than a decade. During that time, the network's coverage of Trump was overwhelmingly favorable, even when the news surrounding him wasn't. A Media Research Center study found that, of 335 total NBC stories about Trump, only 15 covered his business failings.
trumphotels.com
I refuse to believe this actually existed.
They also found multiple instances of NBC reporting on Trump without disclosing their financial relationship, which is highly unethical. This was especially true of the few articles that covered Trump's businesses in a negative fashion. You can probably chalk that up to the fact that they had a vested interest in presenting Trump as one of the greatest business minds of all time. The show he starred in hinged on that reputation, and it's one NBC pushed tirelessly while promoting The Apprentice. In one especially over-the-top example, during a 2005 appearance on Today, Trump walked out on a red carpet as "The Imperial March" from Star Wars blared in the background ...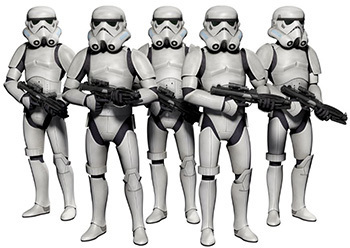 starwars.wikia.com
What were we saying about comparisons to Nazis?