But that's not a negotiation; it's an interview, and when a manager is evaluating whether to hire you for a position, you want them to consider all of your best qualities, not your base ones.
sutulastock/iStock/Getty Images
"HOW MANY BATHROOM BREAKS WILL I GET PER DAY AND DO THE DOORS LOCK?"
But once they've decided that you're the one for them, or in any other context where you have something they want, that's where you enter the actual negotiation. Then, there is a serious advantage to naming the first price. This creates what's called an anchoring effect, as the price you name greatly influences all further negotiations. Some research has suggested that for every extra dollar included in an opening offer, 50 cents make it into the final agreement.
AlexRaths/iStock/Getty Images
"I'm currently on a salary of $28 million an hour, but I'm willing to come down a bit on that for this opportunity."
How to Counter It:
If someone opens with an initial price that seems far too high or low to you, you can assume the other party is anchoring, or just submitting a lowball/highball bid and not seriously negotiating. Your best counter is to actively, verbally call out what they're doing. Say that they've given you an insulting, unserious bid that isn't even worth considering.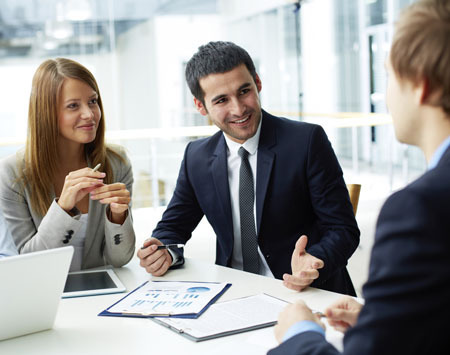 shironosov/iStock/Getty Images
"So we've talked it over, and are you clowning us?"