Two years ago, I wrote an article about things that make people feel racist, and I still get hate mail about it. People will send me messages telling me I'm a racist asshole. The entire point of the article was that context is everything, and I actually intended it to be an essay against true racism, but it didn't matter. I was racist. Some people still think I am.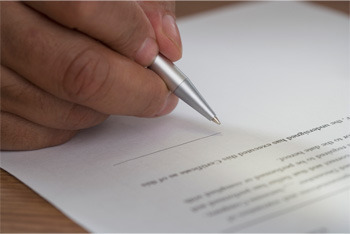 JGI/Blend Images/Getty Images
For that guy who asked: No, I don't sign "Felix" with a swastika instead of an X.
If I were a racist, I bet I wouldn't care if people thought I was a racist. If any racists out there have insight into that, feel free to let me know. Do you care if you get called out? I, on the other hand, do let it get under my skin a bit. Not a lot -- I understand that I could write an article telling each of you personally that you're wonderful and witty and beautiful and that I'm sending you $100, and someone would call me a shithead for not sending $200. You can't please some people. That's OK.
But it is frustrating when you're trying to make a point and someone misunderstands it so badly that they think you were saying the exact opposite thing. I may write a lot of goofy jokes, but as a person, I have a lot of passion for the ideas of equality and justice for all people. For me, getting accused of being racist is like getting falsely accused of cheating on a partner, or stealing, or picking the "wrong" hole on purpose. It's a shitty, raw deal. So to speak.