Yeah, he didn't make it. He really, really didn't make it.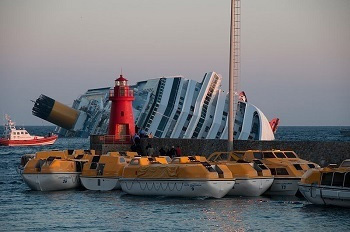 Roberto Vongher / Wiki Commons
"Quick! Help ... me think of an excuse to tell my wife."
The sinking of the Costa Concordia resulted in 32 deaths, instead of the much more reasonable zero deaths which would have occurred if Schettino hadn't been steering the ship with his dick. To make things worse, Schettino was one of the first people to get off the ship, despite the well-known seafaring law that the captain must be the last one to leave. The Italian media would go on to refer to him as "Captain Coward." Not the sexiest nickname.
Schettino wound up being convicted of manslaughter, incompetence, abandoning his passengers, lying to the court, and generally being a shitty human being, netting him a prison sentence of 16 years. It cost over $2 billion to ultimately remove the wreckage, making this possibly the most expensive case of adultery in history.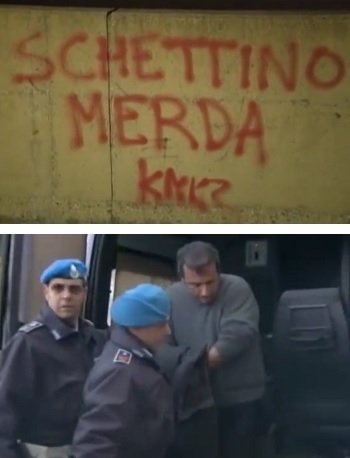 Euro News
O Captain! My Captain! your prison trip has begun.