And it's not just Wisconsin. Despite corpse-fucking being one of those things even a child could tell you is wrong (also wrong: asking a child what they think about corpse-fucking), the typical law book is shockingly quiet about the matter. It's not a federal offense, and 22 states have no anti-necrophilia laws whatsoever. And of the 28 that do punish, 10 deem it a misdemeanor, meaning you could theoretically get off with probation for getting off on your wife after she croaked in the kitchen.
The main issue appears to be that, in many places, dead bodies are not considered people. Once you stop breathing, the law stops protecting you, period. As Maryland State Senator Lisa Gladden summarized it, while arguing to change her state's laws: "If I dropped dead on this floor right now and someone came and chopped me up, nothing." Luckily, nobody called her bluff.
Another problem is that few respectable lawmakers are willing to draw up verbiage that straight-up says, "Don't fuck dead people, you creep." Massachusetts, for example, has no laws against necrophilia (but plenty that outlaw blasphemy, butt stuff, and publicly selling an albino).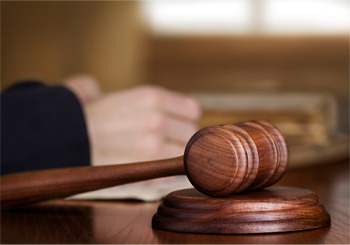 AlexStar/iStock"You are charged with having anal sex with a satanic albino you bought off the street. Next time, make sure he's dead, for decency's sake."
Massachusetts does, however, forbid embalmers and undertakers from uttering "profane, indecent, or obscene language" while chilling with the stiffs. So they can fuck 'em, just not talk dirty while doing so.