If a child aces a test with the help of a necklace that gives her +10 Intelligence, is that cheating? Does she legitimately have the knowledge, or does she risk getting Flowers for Algernon'd back into the previous grade if she loses her necklace at the pool? What if you woo a date by wearing a shirt that spikes your Charisma? Will they leave you in disgust once you take it off in bed? Or will they not care anymore because they took off their Self-Esteem pants?
Plus, if you can gain knowledge through your wardrobe, there's no motivation to legitimately learn anything. Look at the, ugh, dresspheres. By putting on a different dress, the heroines can make themselves master alchemists, but they'll also forget how to shoot a gun. Are they actually skilled, or just lucky to have the right clothes? Does that distinction even have meaning?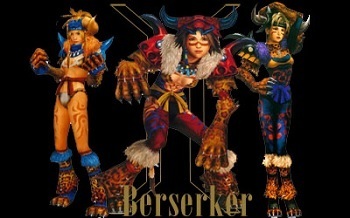 Square Enix
Would your career choice come down to avoiding whatever made you look stupid?
Combine this with the income inequality present in all universes, and you've got a full-fledged dystopia on your hands. Rich people can make themselves smarter and more attractive at will by visiting Ye Olde Navy. The poor, meanwhile, will be lucky to scrape up a rusty ring that makes them better sandwich artists. They'll have to do all their work legitimately. How can hundreds of hours of hard labor on a single subject compete with magical clothing that makes you adept at half a dozen different skills throughout your day?