A dye job and a trip to Goodwill transformed Zooey into an indie darling.
Getty
PS, 'indie' doesn't mean what it sounds like!
If some vintage clothes and a bucket full of bangs were all it took for Zooey to capture America, anyone could do it, right? Sheeewwwwwt, I have access to a Goodwill. Here's what I look like after I shop there: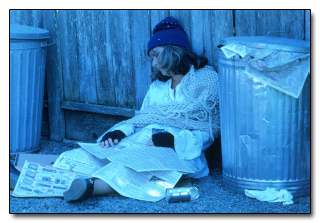 Getty
The clothes compel me to sleep between trash cans under a blue light. This vintage stuff is harder than it looks. Speaking of...