We at Cracked found nothing to support the rumor of Diet Coke originally being called "Tumor-Ade"
Not only that, but according to the report, laboratory rats that were subject to Aspartame in cool, refreshing diet sodas were found to have an increased chance of getting lymphomas or leukemia, which are neither cool nor refreshing.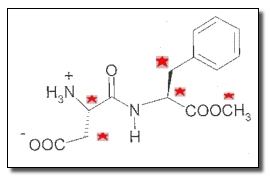 COOCH, the lethal ingredient.
Needless to say, most people freaked the fuck out and if you try to do a search on Google for Aspartame...

...the suggested searches make that shit sound like rat poison.
Why It's Bullshit
According to the National Cancer Institute, statistics show that the increase of brain and central nervous system cancers began in 1973, eight years before Aspartame appeared. Unless a few mad scientists went back in time to sprinkle the stuff in everyone's drinks, we're going to go ahead and believe the NCI. Cancer is sort of their beat.

Believe what you will.
As for the laboratory rats used in the study, those animals were introduced to amounts of Aspartame so massive they are worthy of song and legend. To put it in perspective, the rat with the smallest trace of cancer (we're talking like ONE cancer cell) was introduced to the human equivalent of 8 cans of diet soda a day. The most cancer-tastic rat had about 2,083 cans a day.
Yeah, we're pretty sure if you drank that much anything, even if it was fucking V8 vegetable juice enriched with the world's finest vitamins, you'd explode like a water balloon. The long term side effects would really be the least of your problems.