Nothing catches a consumer's attention like wanton violence. It's why JC Penny employees are encouraged to get in one screwdriver fight with a customer every 30 minutes. It's also why the video game industry is constantly boxing its products in stupidly awesome pictures of mayhem. In fact, over the years there have been so many super tough video game boxes that I had to design an artificial intelligence just to sort through them all. Its name is the T.oughness R.ating C.omputer, and while I cheered it used its advanced toughness evaluation systems to select the 24 toughest of all time. Pussies may want to look at these with their eyes closed.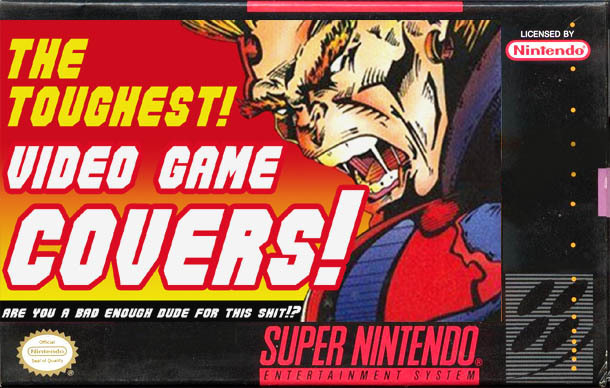 Barbarian: The Ultimate Warrior (Amiga, 1987)
Men, if your woman is lucky, you just saved this to your desktop as future_sextape_cover.jpg.
Bad Cat (Amiga, 1987)
Oh, damn. They mean really bad cat. They don't even make vests, headbands, and sunglasses for cats-- Bad Cat had to murder the world's coolest baby in order to get that outfit.