Every Saturday we ask some of our favorite writers to fill in for us. Today, we have former Cracked.com writer Anthony Layser, who is now the deputy managing editor of Asylum.com and the recent lab rat in the cruel psychological experiment that is Las Vegas ...
When I recently contacted two old buddies who live in Los Angeles to tell them I was coming to town, we made the completely irrational decision to relive old times by spending an evening in Las Vegas.

"It'll be like 'Swingers' but without Favreau."
The following is a point-by-point breakdown of how that evening became a nightmarish ordeal far more troubling than the events depicted in the Ashton Kutcher film What Happens In Vegas. If you plan on visiting this viper's nest sometime in the future, please take note.

Months prior to the Vegas trip, I proposed a deeply idiotic plan. Rather than book a hotel room, my friends and I would simply fly from Burbank to Las Vegas in the evening and fly back early the next morning. The only hitch to this badass, yet thrifty jaunt was that my five-hour flight from Philly to LA would occur prior to our flight from Burbank to Las Vegas. That meant that with the three-hour time difference, my internal clock read approximately 1 AM when I sat down with my friends -- let's call them "Claus" and "Heinrich" -- for dinner at a sushi restaurant in the Hard Rock casino. The time issue never occurred to me while making my itinerary, mostly because I am bad at math.
My Miscalculation:
As I stared into my raw fish with blurry eyes, already awake for more than 16 hours, I was beginning to feel the sensation of being that rare long-haul trucker who doesn't snort crank. There was only open road as far as the eye could see. Claus and Heinrich looked at me and snickered. "Dude, you're fucked."

Wow, 'guy sleeping in sushi' couldn't have been easy. Good work photo research!
How I Could Have Avoided This:
I should have chosen an in-flight nap over the complimentary presentation of Babylon A.D. I definitely got the short end of that trade-off.

Like sleep, but less memorable, and with worse acting.
Drinking Caffeine and Alcohol Concoctions
After having some post-dinner sake bombs, we moved to the Hard Rock's casino floor for craps. The game makes as much sense to me as a nuclear reactor schematic, so I decided to use the time to slowly lose money on the pass-no pass line while ordering as many Jack and Cokes as they'd bring me. Three were great. The forth felt innocuous. It was time for the vile grog that is Red Bull and vodka.
My Miscalculation:
Not even two hours in, I was desperately chugging caffeine as if it were some sort of miracle elixir. Meanwhile, it never crossed my mind that cola or Red Bull might be available without 80-proof liquor.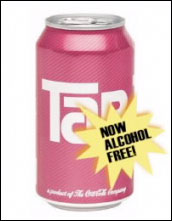 How I Could Have Avoided This:
If I were ever going to try cocaine, this would have been the time. Granted, it would've opened me up to an array of other pitfalls, my ability to speak on trivial topics would've been off the charts!

"Remember kids, when in doubt, just ask yourself: WWQTD?"