My Miscalculation:
Not even two hours in, I was desperately chugging caffeine as if it were some sort of miracle elixir. Meanwhile, it never crossed my mind that cola or Red Bull might be available without 80-proof liquor.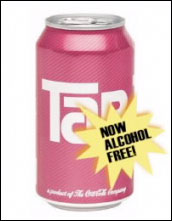 How I Could Have Avoided This:
If I were ever going to try cocaine, this would have been the time. Granted, it would've opened me up to an array of other pitfalls, my ability to speak on trivial topics would've been off the charts!

"Remember kids, when in doubt, just ask yourself: WWQTD?"