No matter how ugly your last break-up was, at least you can be thankful the girl didn't make a hit pop song about it. Those things can get downright nasty, as these 10 tracks prove.
"Irreplaceable" - Beyonce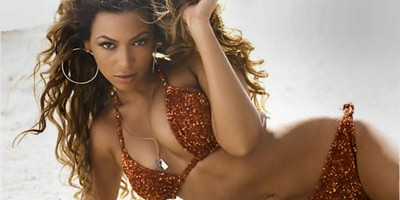 Harshest lines:
"I could have another you in a minute, matter of fact he'll be here in a minute, baby"
Rumored to be about her split from Jay-Z, Beyonce's "Irreplaceable" hit No. 1 on the Billboard Hot 100 in December 2006 and remained there for 10 weeks. The song's subject is a man who is arrogant enough to think that someone as hot as Beyonce could never replace him. So, surely it's not targeted at Jay-Z, who refers to himself as J-Hova, the Hebrew word for God.
Unlike many other female-revenge songs, "Irreplaceable" doesn't involve any violence, just a sense of independence and the smug assurance that she can get more dick than you might have suspected. Though, the opening lines that claim she was able to fit, "... everything you own in the box to the left," implies that rap mogul Jay-Z is in fact just one paycheck away from homelessness.
Bitterness level: 2.5
Hov has rapped in more than one song about his revolving door of hoes, so taking a brag that would be at home in one of his more misogynistic songs and throwing it back in his face has a nice sense of symmetry to it. Luckily, Beyonce stops short of packing the video with bethonged men booty dancing while she pours champagne on them.
"You're So Vain" - Carly Simon
Harshest lines:
"You're so vain, I bet you think this song is about you."
The thing that sucks the most about this song is that no matter who you are, if you've ever fucked Carly Simon, even once in college, you're going to at least for a moment entertain the possibility that the song is about you, and you're going to get called vain every single time. It's a Chinese finger trap of a mind fuck--the more you fight it, the tighter you're trapped.
The laundry list of celebrities that "You're So Vain" was supposedly written about is pretty much as long and shocking as Simon's hair in the below performance, which appears to have been combed with a Tesla coil.
At one time or another, the song has been rumored to be about Mick Jagger (doubtful considering he sang backing vocals), James Taylor (they were married at the time of recording--Carly has said "It is definitely not about James"), Warren Beatty (No official denial and Carly said in The Washington Post, "It certainly sounds like it was about Warren Beatty ..."), Kris Kristofferson and Cat Stevens.
When asked to reveal the target's identity by VH1 in 1990 she said that she "... can never give it away," a questionable statement since she seems to have fucked everyone who picked up a string instrument and grew his hair longer than shoulder length in the 1970s.
Bitterness level: 3.5
Confusing the hell out of a guy, though relatively easy, is just not very nice. It's also a sort of indiscriminate drive-by insult, firing the accusation wildly into a large crowd of males who worked in the entertainment industry in the '70s. They can't all deserve it. Also, wouldn't the most vain be the ones who assume the song isn't about them?