This brings about an interesting situation for both advertisers and users. Obviously, websites fully deserve to monetize their content, and selling ads on pages is the best way to do that. When you block those ads, you're blocking revenue. On the other hand, nobody should have to sacrifice their privacy and their computer's safety in exchange for browsing a website. The powers that be at AdBlock Plus believed they found a happy medium by selling what they are calling "Acceptable Ads." Now, instead of totally blocking ads, ABP has found certain ads which they deem acceptable, and display those on your page instead, replacing the ads that were originally there. This has garnered some foreseeable outrage from the long-standing user base.

Internet comment sections are as understanding and compassionate as ever.
Even if you don't agree with the backlash, you have to agree that a company called AdBlock Plus should be blocking ads, plain and simple. Otherwise, they should change their name.
The folks at AdBlock Plus make a compelling argument for the switch, citing how their Acceptable Ads platform really is providing a public service now that advertisers can no longer shove intrusive ads down your throat. ABP and their independent review board now get to decide what constitutes a whitelistable ad, with criteria which excludes flashing animations, pop-ups, and pre-roll video. Plus, if you don't like any of the things they're offering, you'll always have the option to switch off acceptable ads completely. While it sounds like they have everything figured out, there are several issues with this arrangement that they do not directly address, hence the surge of users jumping ship for another ad blocker alternative.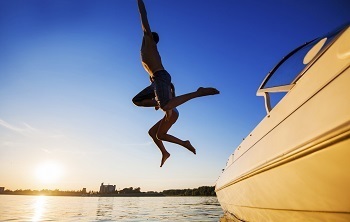 kristian sekulic/iStock
Pictured: your typical AdBlock Plus user, circa 2016