ANCHOR Cable Stainless Steel Magnetic Cross Device Cable + USB-C Connector
There's nothing more irritating than busting your cable. Two seconds later, you're scrounging under your desk looking for a replacement, in denial of the fact that you'll never find one. Well, those days are behind you with the ANCHOR Cable Stainless Steel Magnetic Cross Device Cable, which is made with a durable copper interior and wrapped in a high-quality stainless steel casing. The Cracked Store offers this to you for 38 percent off its retail price. That means your phone can look forward to a reliably charged future for just $17.95.
If you're not connecting your phone to your massive flat-screen TV, then you're not fully utilizing its technological capabilities. That's where this USB-C to HDMI cable comes in. It is a generous six feet of anti-slip cable in premium alloy casing, meaning you can plug in anywhere, whenever you want, and be sure the whole experience will go smoothly. In short, you'll never have to watch Netflix on your phone at your grandma's again, and isn't that something we can all get behind? Plus, the Cracked Store scored you a sweet 5 percent discount, giving you all six feet for just $16.99.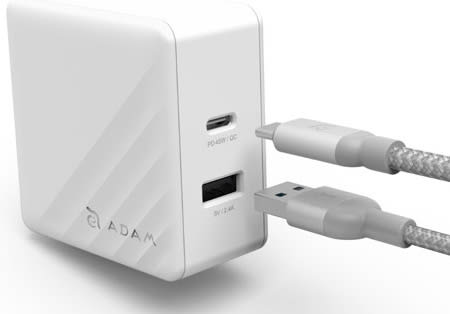 Bringing your phone charger with you to work is so early 2000s. In 2019, any functioning creature with brain cells leaves one charger at work and another at home, so they're never more than a long reach away from keeping a battery at 100 percent. The Onia P5 Wall Charger delivers complete fast-charging capabilities, and can be bought in the Cracked Store for 23 percent off the normal price -- that's just $44.99.
Or you could say screw it to all that and go completely wireless with these True Wireless Earbuds With Charging Case or this Qi Wireless Fast Charging Pad.
Keep your cords in tip-top shape and Say Goodbye To Broken, Frayed Cables Forever.
More Blogs