Tubing always seems like an incredible way to spend the day, until we remember that, unless we want to pay some company to throw us in a crowded bus with strangers on the way to the river, we're gonna have to find someone to pick us up. I have very, very few friends who would happily say, "Get into my car, muddy, tube-addled drunks. I hope you had fun doing this thing that I couldn't take part in because I had to be responsible and drive." This isn't a case of someone being a simple designated driver, either. Someone has to go out of their way to not have fun with their friends but still be in the mood to help them out and also be in the mood to clean up their car seats after they've been drenched in stream water.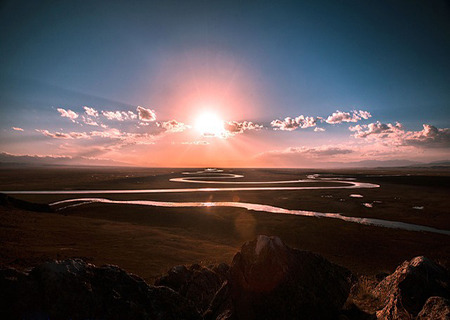 Pixabay Public DomainSo majestic. So full of my urine.
A lot of the activities on this list are undone by drinking. Tubing doesn't always have this problem, because the main goal of drinking is to do so much of it that you're rendered immobile. As soon as you sit in your tube, you're already there! It only becomes an issue when it hasn't rained in a while, forcing you to carry your tubes and coolers through the shallow water like you're members of some kind of frat-boy Marine Corps.