As any nerd can tell you, being smarter than everyone else has a price. Poor social skills, being grossly over or under weight, being terrible at sports. Skin problems, probably bad eyesight ... you get the idea.
Yet, there is a whole class of nerds who break that universal rule, who somehow wind up smarter than us, yet also, are so good at being tough or being hot that they've got legions of adoring fans. Maybe they're just lucky, or maybe they turned their backs on God and sought solace in the infernal embrace of a giving demonic patron. The fact is, it is not fair that these people exist and we suggest you take it up with your local clergy.
We're talking about people like ...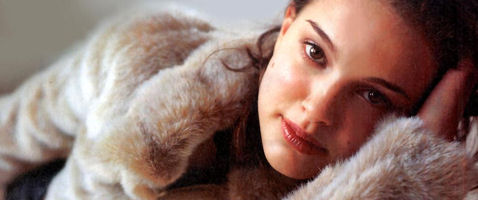 When Golden Globe winner Natalie Portman was 10 years old, a representative of Revlon found her at a pizza parlor and asked her if she wanted to model. Portman turned her down and said that, all things considered, she would much rather act.
Portman was a straight A student in high school, although it was a public school and we can tell you first hand that most of what they teach involves premarital sex and how to keep your gun properly oiled. While playing the Queen Amidala in The Phantom Menace, she skipped the premiere to study for her final exams. This, by the way, got her into Harvard (If you ask us, it's really a toss-up between the Ivy League and non-alcoholic sparkling cider at the kids' table with baby Anakin.).
Portman was a research assistant in a psychology lab and put in some time working for the youngest law professor in the history of Harvard, Alan Dershowitz. You may remember him as a member of O.J. Simpson's legal "dream team," permanently earning himself another place in history as somebody you never want to get in an argument with about anything, ever. He even gave her a shout out in his book The Case for Israel.
By the time she got her bachelor's, she had studied four languages in addition to Hebrew, the language of her birth, had been published in professional science journals twice, killed a butt load of aliens, and generally made us look like big human-shaped piles of poo. Seriously, when we were 10 years old, we wanted to be doctors or space cowboys or, at the very least, fire fighters. The closest we've gotten so far is one of those little shiny red fireman helmets.
Recently Natalie returned to the ground she covered with Dershowitz when she starred as anarchist apprentice Evey Hammond in the terrorist fable V for Vendetta. This got her invited to Columbia to speak to a class on terrorism and antiterrorism and, more importantly, bridging the raw, seemingly eternal divide between comic book and Star Wars geeks.
The Offspring lead singer Dexter Holland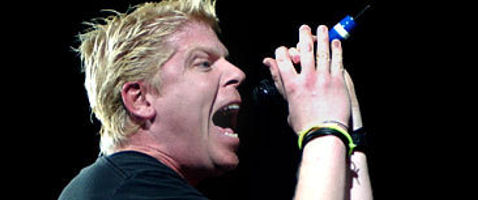 Bryan "Dexter" Holland is the kind of dude who, if he can't get into a rock show, grabs a buddy and starts The Offspring. Half a decade later, he was signed with Epitaph Records to join NOFX and Rancid, with whom his band is partly credited for bringing punk rock back into the angst-dripping hearts of suburban kids who really don't have much to complain about except the emptiness of their idle middle-class lives. To go down that road, however, he had to give up a pretty straight-arrow career path of over-achieving drudgery that probably would have given him some of his best moody material--and a sick minivan to go with it.
Dexter, as it turns out, grew up in the high-rent suburbs West Garden Grove, California.
He went to Pacifica High School and, instead of setting fires and declaring anarchy, went ahead and graduated as valedictorian instead. He went on to the University of Southern California, became a pre-med student and eventually got his Master's Degree in molecular biology. He was actually on the way to a Ph.D. before dropping out to follow his dream of throwing glistening globs of his own biological molecules all over screaming audiences night after night.
In his spare time he decided to also become a licensed airline pilot and flew himself around the world. Hey, why not?