What We Probably Won't See:
The film will likely not give us the early version of Wonder Woman, who was the kind of cringe-worthy, air-headed stereotype that was still acceptable in the '40s.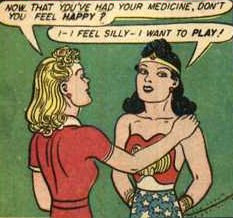 In fact, when Wonder Woman first appeared as a member of The Justice Society in 1941, the group made her their secretary (we're not kidding).
It was years before Wonder Woman got revamped as a badass feminist hero. So if they ever do a "back to its roots" reboot on this franchise, we're guessing they won't go all the way back.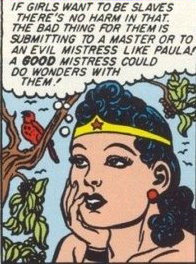 Wonders indeed, Wonder Woman. Wonders indeed.