20 Tired Science-Fiction Tropes (That Still Have Life In Them)
We've criticized science fiction a lot (hell, we even tried ruining it), but we are also big fans of the genre. Specifically, we're also big fans of the visionary ways in which it can help build the future, just by the sheer fact it opens possibilities for thought. Well, that, and the fact it also predicts technological advancements. This all amounts to the idea that sci-fi is plagued by stuff worthy of criticism (remember the icky incel wet dream that was Passengers?) but also by brain-melting ideas that, like on a time loop (wink wink), return again and again even in the best examples of contemporary sci-fi.
Now, the notion of cliché yet still awesome tropes in sci-fi is not new. In fact, we've devoted attention to tired tropes still full of life in the context of action and horror, like the adorkably thorough site that we are. In this Pictofact, then, we bring a new batch of strictly sci-fi tropes that we think still have a lot going for them – if properly done, that is. No lifeless tropes in what follows. These are the ones that have still managed to wow us in recent and contemporary science fiction. They are no substitutes for a good concept, of course, but they can contribute to good concepts becoming next level sci-fi. Also, yes, we apologize for using the word "adorkably," sure, whatever. On with the list!
Social Commentary
Time Travel
Rebellion
Morally ambiguous war
Technobabble
Predictions
Optimism
Normal-Looking Futures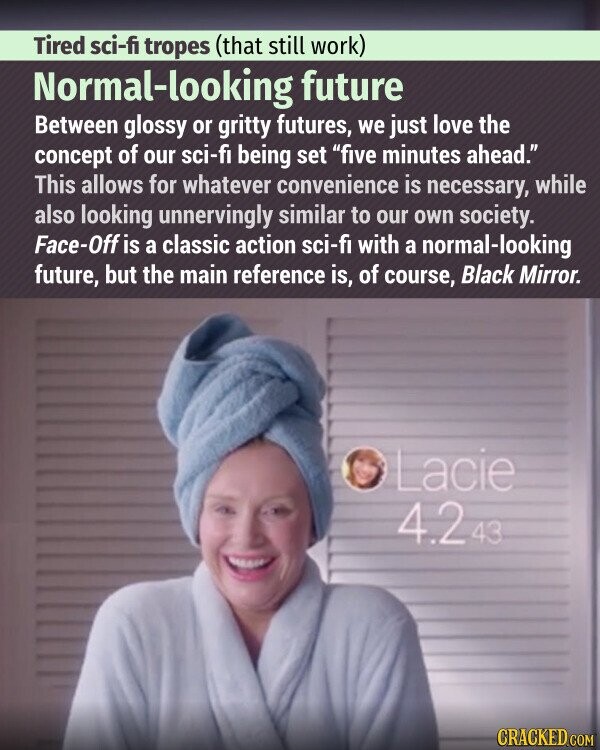 Plot Twists
Mind-Bending Plots
Magic Tech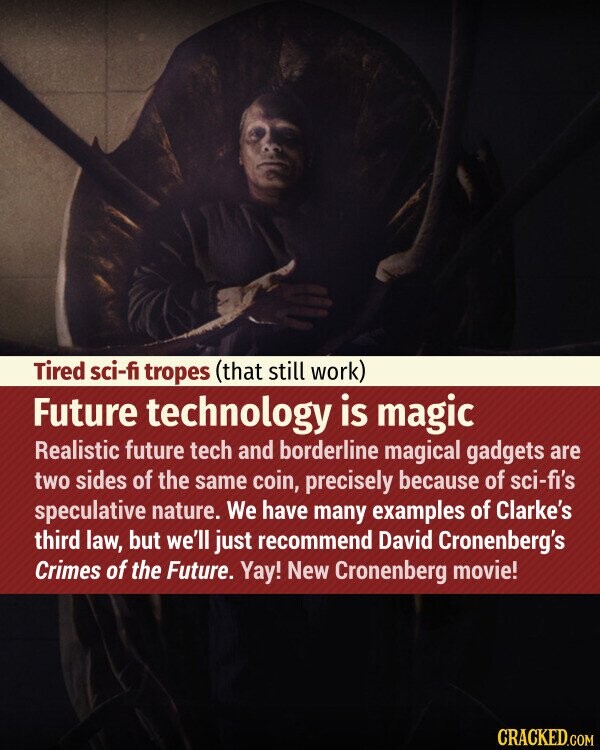 Liquid Nitrogen
The Multiverse
Time Loops
Jargon
Cosmic Gods
First Contact
Evil Corp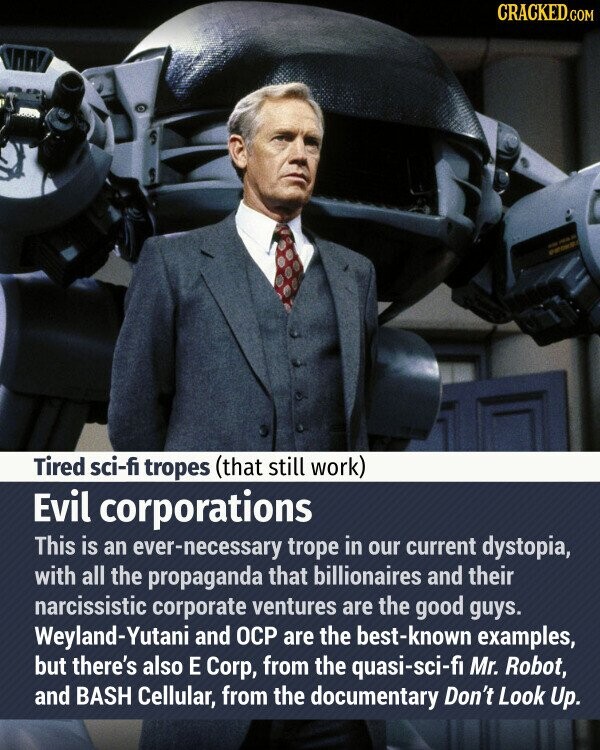 Aliens
Airlock
Scroll down for the next article