15 On-Screen And Behind-the-Scenes Tales Of Movie Farts
Fart jokes are some of the oldest jokes recorded because despite being the world's weirdest fetish to admit to, farts are something everyone understands, across ages, languages, and classes. Shakespeare did it. So while doing a collection of the best fart jokes ever could be pretty great, we're settling today for the best farts behind and on the screen. Because some of the best scenes in the most critically acclaimed films of all time, and some lifelong friendships, all began with farts. From the movies that your grandfather loved to the movies your children love to hate, here are some of the weirdest and most interesting farts on movie sets ever. Yes, it's a weird list, but you're the one reading it.
Honorable mention goes to the real-life farts that were recorded and then used in Not Another Teen Movie, and the farts of Academy Award winner and multi-time Green Goblin, Willem Dafoe in The Lighthouse. All of the weird, horrid stories below are straight from the mouth of someone on set, sometimes the dealer themselves.
Titanic's Leonardo DiCaprio would allegedly fart in his coat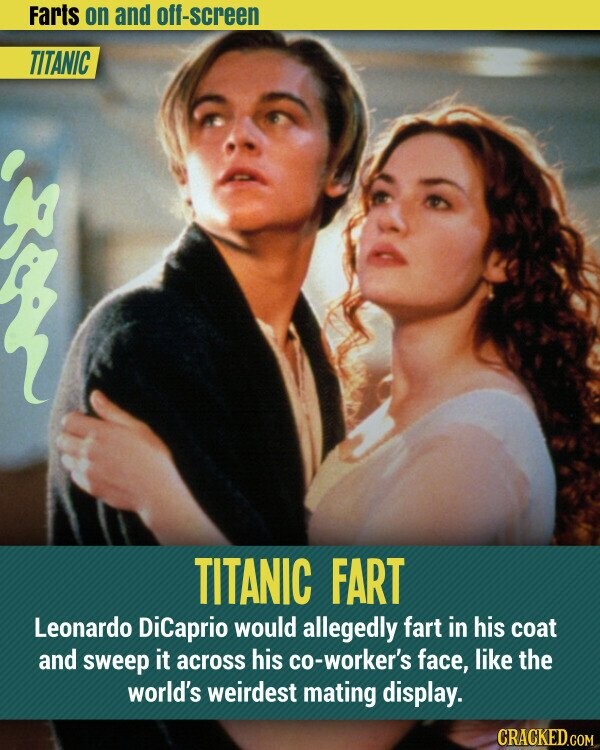 Brad Pitt used fart jokes to calm Kirsten Dunst
Spider-Man's Tom Holland farted in front of Zendaya
Benicio del Toro improved the Usual Suspects by breaking the tension by farting
Elijah Wood farted the first day of filming Lord of the Rings
Paul Bettany beat a fart out of Tom Hanks
André the Giant farted for sixteen seconds
Cumberbatch and Spielberg played a fart game on the set of War Horse
Rain Man's improv fart made it in
Alicia Vikander pretended to give birth and farted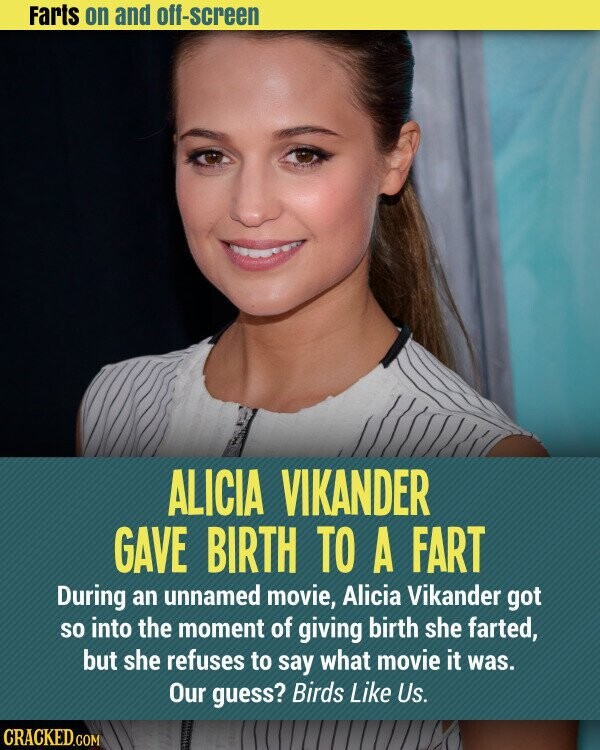 Jeremy Strong used a fart machine to break tension and get into character
Paul Rudd's unscripted fart scene wasn't loved by Leslie Mann
The Dune stars bonded over fart jokes
Mission Impossible's Rebecca Ferguson performed a "fanny fart" on co-star Sean Harris
Jonah Hill brought his fart machine onto press tours