21 of the Funniest Tweets from September 25, 2023
After 146 days of stalemate and strikes, the WGA and AMPTP have finally reached a tentative agreement. The rank-and-file still need to review the deal before it's approved and ratified, but at least a light appears to be at the end of the tunnel. That said, while WGA picketing will stop, its members are still encouraged to support SAG-AFTRA members as their strike rages on. WGA leadership closed out their statement to members by noting that the deal is "exceptional" with "meaningful gains and protections" for writers at every career level. And to think, all Drew Barrymore had to do was wait two weeks, and she wouldn't have burned through every bit of goodwill she's earned in recent years.
Although the late-night shows will be the first to return to the airwaves — likely sometime in October — their hosts have been quickly overshadowed by another return to the office. Puck News revealed that Greg Daniels is reportedly looking to reboot The Office. The potential reboot would feature a mix of old and new faces roaming the halls of Dunder Mifflin's Scranton branch, with actors like Jenna Fischer and Leslie David Baker already expressing interest in returning. Maybe the 11th time will be the charm for Steve Carell and his Emmy quest for Michael Scott.
A new week has also brought with it a fresh serving of hilarious tweets, including those about Taylor Swift touching down at Arrowhead Stadium, half of an anesthesiologist's favorite sentence and Martin Scorsese's continued vendetta against the superhero movie-industrial complex…
Click right here to get the best of Cracked sent to your inbox.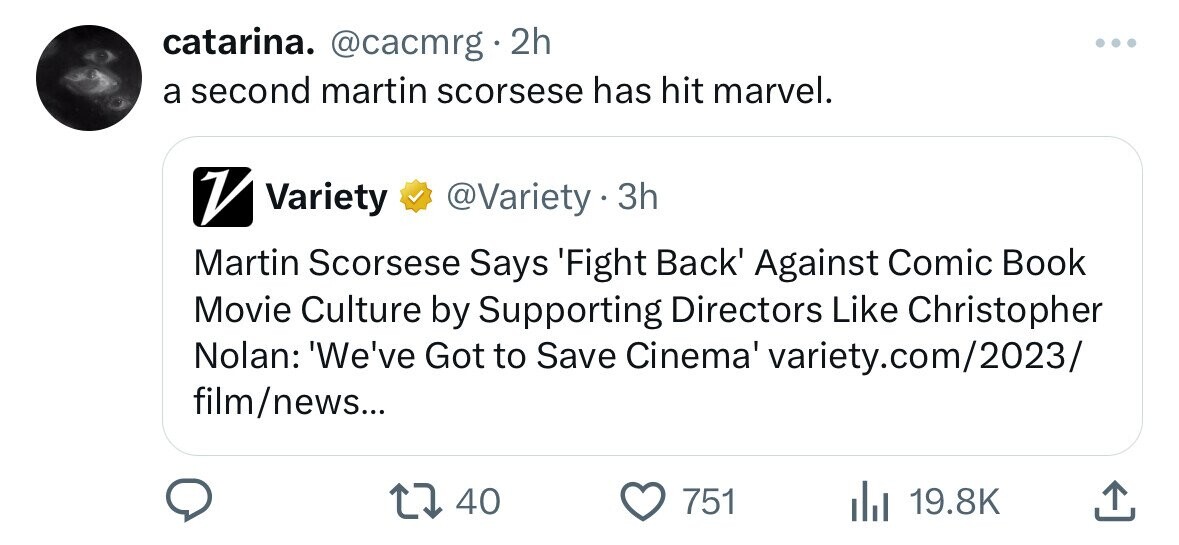 Scroll down for the next article