"What you call 'fear' was invented by guys like me to sell nylons."
When young Mark Allen Sanders failed to satisfactorily repeat his list, Hamm grew "mad, I mean really mad." Together with four of his frat brothers, Hamm shoved Sanders' face in the dirt, paddled him in the goddamned kidneys, and led him around like a dog (except not really, because only a psychopath would lead their dog around via a claw hammer hooked to the taint). Then, like fine French chefs, the frat brothers set Sanders' pants on fire and served up his testicles en flambe.
Unsurprisingly, Sanders checked into the hospital and quietly checked out of enrollment at the University of Texas. UT shut down its Sigma Nu chapter. The five perpetrators were charged with hazing, assault, and somehow making frat boys look even worse than usual.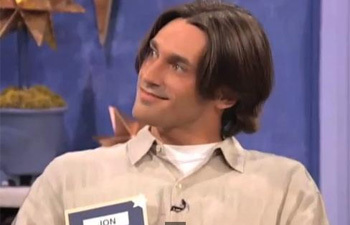 Lighthearted Entertainment
He was sentenced to three-to-five years of wearing this haircut.