Japanese people said "We'll see your human-faced ox, and raise you about nine eyes and six horns for good measure." Thus the kutabe was born:
Via Ameblo.jp
Seems like the village storyteller may have been hitting the sake a little harder than usual for this one.
We can't figure out which is scarier -- that ancient mythology decided there are exactly 11,520 demonic spirits in the world, or that a man-faced ox with eyeballs on his ribs was the creature to give us the plan for defeating them.
Remember the Pokemon Whiscash? It's a goofy-looking catfish thingy: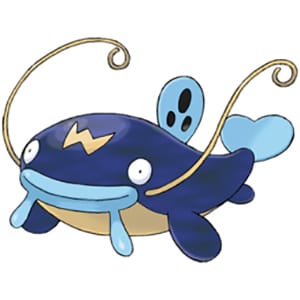 Nintendo