If there was any doubt as to what you would have to look forward to, this interview makes it clear that this course is not the resume builder you thought it was. It turns out the instructor will be teaching students in the course to "chase poltergeists, talk to the dead and understand telepathy."
It does not make it clear whether he will also teach them how to catch Leprechauns or battle dragons, but we think he should because those would be way more useful skills. Instead of learning anything legit you're going to spend your time hanging out in haunted houses with tape recorders and cameras, trying to find your last shred of self respect.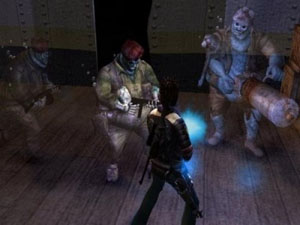 The course will be like this, except without anything you see in the picture.
We have a suspicion that this course was started by somebody who saw the opening scenes in Ghostbusters and immediately told their guidance counselor they wanted to go to whichever college had the best ghost-hunting department, like in the movie. When the counselor told them that in fact no real college had a ghost-hunting department because that would be ridiculous, they decided to spend the next 20 years trying to right that wrong.