13 Non-Food Innovations from Fast Food Chains
Usually when we think of "innovations" made by fast food chains, we think of some crazy new sauce (which is usually some spice added to some mayo). Maybe they even "innovate" an entirely new menu item like McDonald's wings or spaghetti. We don't tend to think of these speedy slop peddlers as modern age Thomas Edisons, but they tried, god bless 'em. Anything to help hawk that product eh?!
These gimmicks and innovations felt like the fast food company's way of saying, "We know what our consumers want." Sometimes they were right, and sometimes they were so incredibly wrong, but we started getting a little resentful that they continuously refer to us as consumers. Not guests. Not customers. Consumers. Solely there to house that shit. Which is true, but they don't have to call us out like that. Over the years, they've offered all kinds of menu items and toys, but in these cases, they ventured a little too far out of the realm of "fast food." In the highly competitive world of promotions, and the never-ending advancements in technology, here are 13 non-food innovations that fast food chains tried their hand in.
McDonald's knows how you want to consume, America!
KFC… Just let the chicken be "finger lickin' good"
Hmm, these pedometers aren't nearly as popular as those Olaf toys.
The only thing Burger King caught was wrongful death lawsuits.
Yeah, I'll be in the VIP section of the Chick-Fil-A.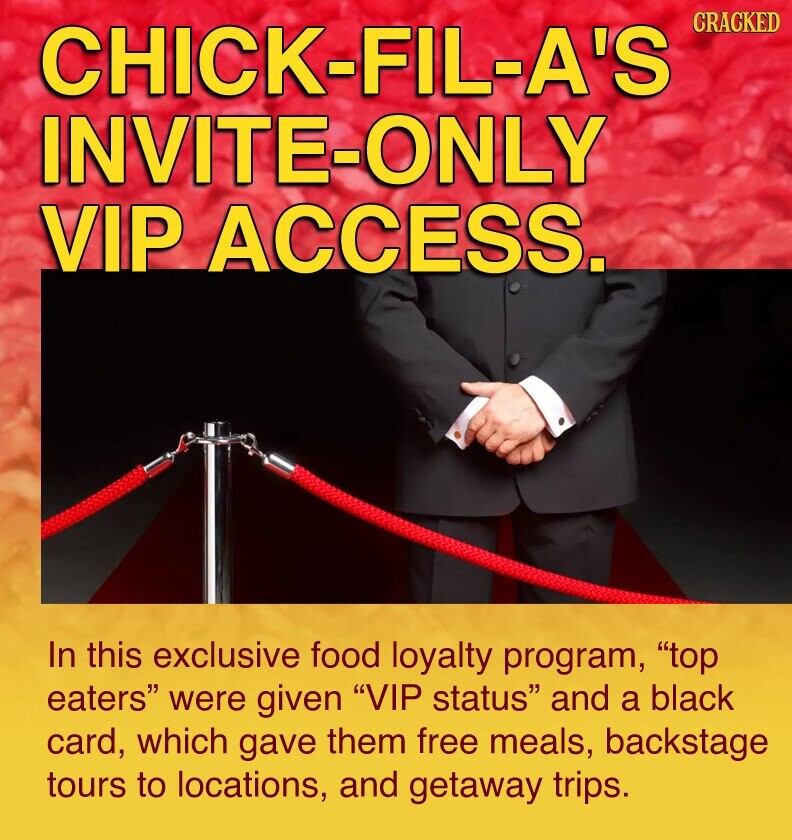 McDonald's… A pioneer in digital music.
Sure, if everywhere else was booked up.
Well honey, it happened. I lost my job to a robot.
Studying for free WiFi? How expensive is it in Romania?!
It's my phone in a box!
Nail polish wasn't enough.