Tell Us Now: 13 Of Our Favorite Nicolas Cage Roles
Nicolas Kim Coppola, better known as Nic Cage, is a strange character and a household name. We all know him, and he is notorious for being in some (okay, maybe, a lot of) truly awful movies. But he didn't become famous for his bad movie choices. For those of us who have affection for him, we all have one signature Nic Cage performance that stands out in our minds.
So we asked Cracked readers on Facebook, "What's your favorite Nicolas Cage role and why?" The ones we didn't see anyone say? Ghost Rider, Grand Isle, 211, Arsenal, The Wicker Man, or Left Behind. Those were left out for good reasons. Movies we were surprised to see left out include Kick-Ass, Peggy Sue Got Married, and Into the Spider-Verse. But hey, we asked you, so I'm sure you had your reasons for excluding those. The results were varied, but the top 13 were fairly consistent. Do you agree with the results?
Willy's Wonderland
Vampire's Kiss
Valley Girl
National Treasure
Moonstruck
Mandy
Lord of the War
Face/Off
Bringing Out the Dead
Con Air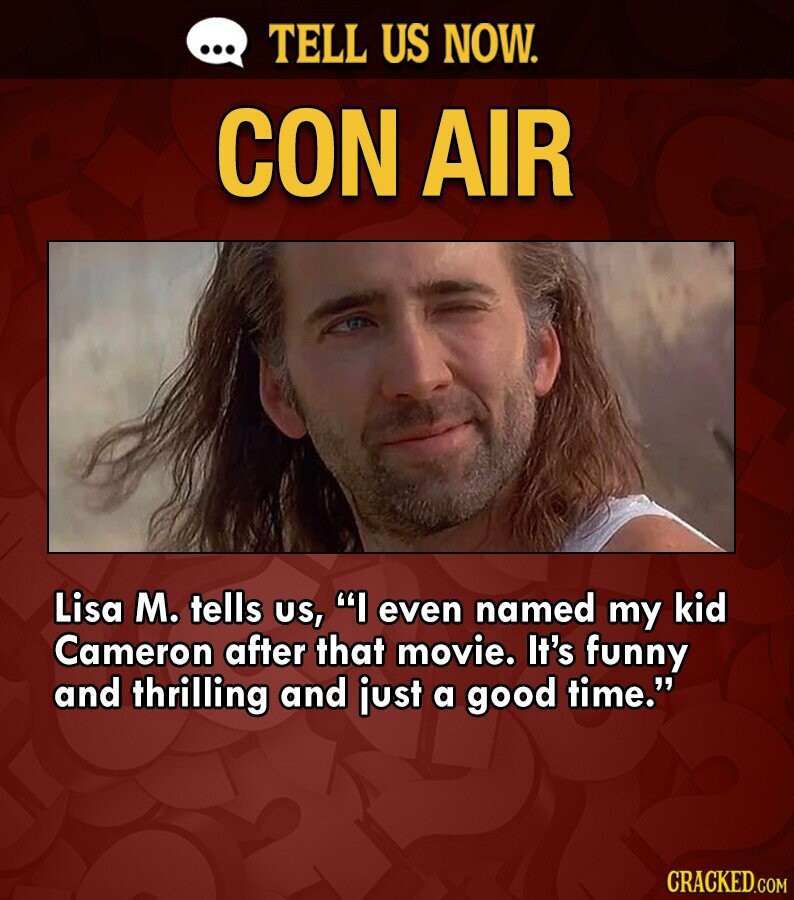 Raising Arizona
Adaptation
Gone in 60 Seconds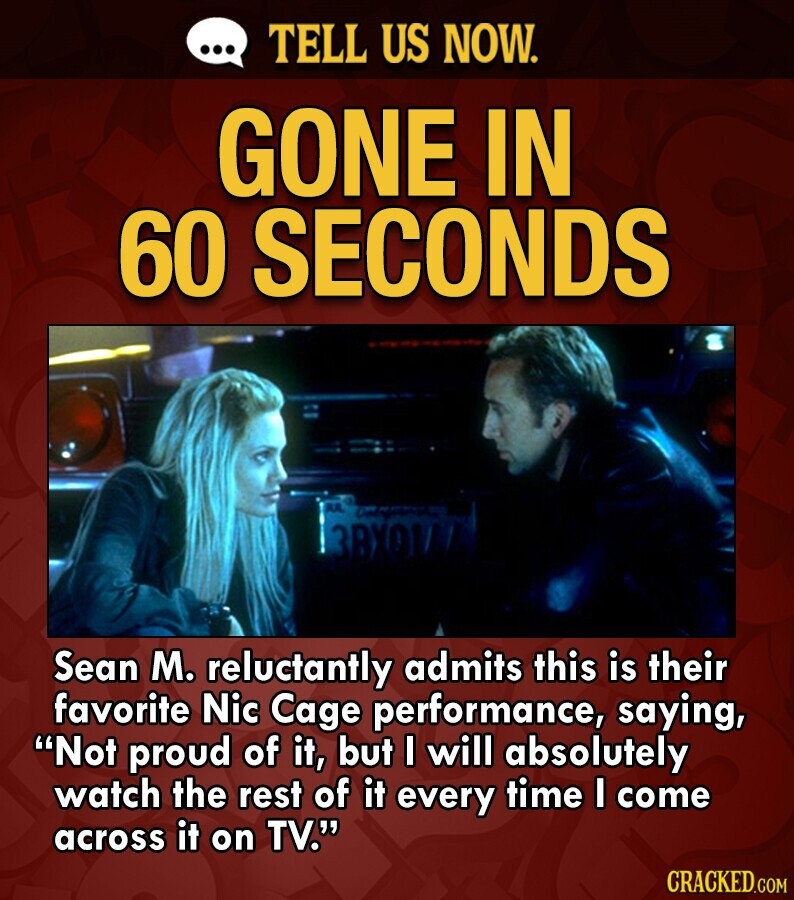 Scroll down for the next article