Hey, Peter Man: 15 Behind-The-Scenes Facts About Office Space
Every corporate information worker who has seen office space can't help but identify with at least some of the themes and characters in the film. Despite it's well deserved fame and cult hit status, there's actually a bunch of fun behind the scenes facts about the Movie.
For example did you know that Joanna's (Jennifer Anniston) boss at Chotchkies was actually a Mike Judge cameo? That's right Mike Judge is THE king of flair. To be fair he is hard to recognize under all that flair.
Turns out the printer scene was inspired by Beavis and Butthead Do America thanks to a malfunctioning and frustrating printer on that production that ended up getting its just desserts in the famous printer scene.
Lumbergh is supposed to be the antithesis of cool, but how is that possible when he appeared on MTV and Saturday Night Live, years before Office Space takes place, when Peter and co. were still chugging cheap beers at state school??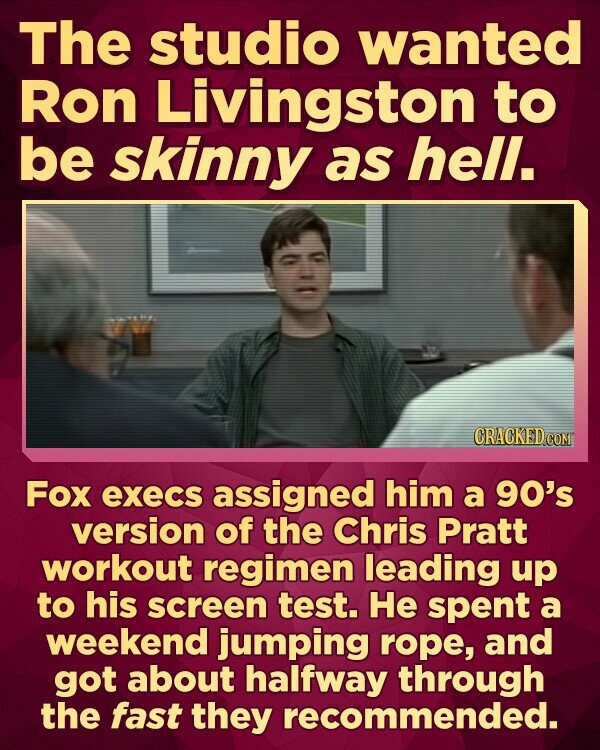 Scroll down for the next article