16 Celebs Who Lost Huge Endorsements For Bizarre Reasons
Endorsement deals are an important source of money for actors, and several good celebrities have gone down in the history books after losing deals. As celebrities' reputation grows, prestigious corporations want them to promote them because they want to spread a success story. Celebrity endorsements provide them with a huge source of cash and fame. However, conflicts, scandals, and clashes can result in celebrities losing lucrative sponsorship deals.
A celebrity can become toxic to the point where brands will try to distance themselves from them merely to keep the stink off. On the other hand, a seemingly insignificant life event can cause an actor or athlete to lose value in the eyes of a dollar-sign-shaped corporate executive.
Tiger Woods is arguably the most famous golfer in the sport's history. He was another goodwill ambassador for several well-known companies, including Accenture and Gatorade. Once it became apparent that he'd been unfaithful to his spouse with numerous adulterous affairs, he forfeited these endorsement opportunities one by one.
We found a few celebrity sponsorships that fell through for a variety of bizarre reasons.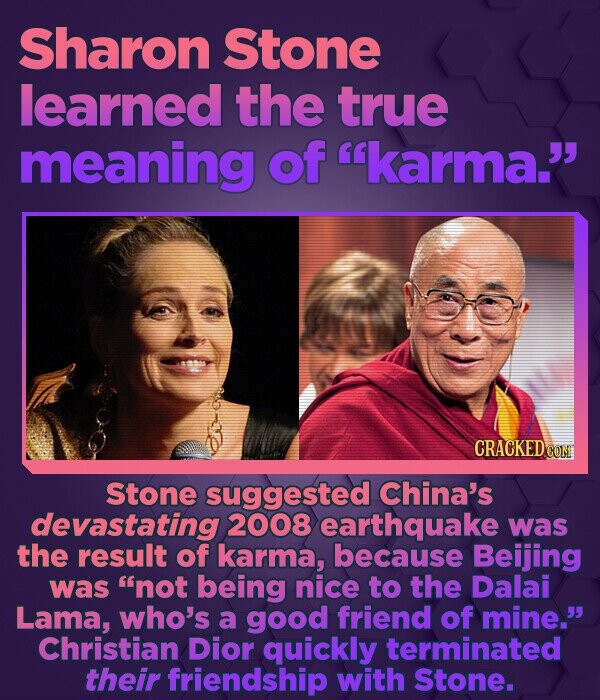 Scroll down for the next article