23 of the Funniest Tweets from September 14, 2023
He's baaack!
After making waves professing his love for cancel-free Texas and criticizing the demands of the writers on strike, Bill Maher is gearing up to return to the Real Time set — all without his "kooky" writers. Maher masqueraded his scab move by obscuring it as a favor to his crew members. The late-night host tweeted, "Despite some assistance from me, much of the staff is struggling mightily. We all were hopeful this would come to an end after Labor Day, but that day has come and gone, and there still seems to be nothing happening. I love my writers, I am one of them, but I'm not prepared to lose an entire year and see so many below-the-line people suffer so much."
Maher insists that he's maintaining the "spirit of the strike" by omitting the "written pieces that (he) is so proud of on Real Time" including the monologues, desk pieces and "New Rules" segment. But the WGA is rightfully arguing that it's "difficult to imagine how Real Time with Bill Maher can go forward without a violation of WGA strike rules taking place." As with other productions forgoing solidarity, the WGA has announced plans to picket Real Time.
In other monster-related news, there's a new one in town: a hormone monstress. A trailer drop today revealed that rapper Megan Rhee Stallion has joined the ranks of Nick Kroll's Emmy-winning series Big Mouth, the next season of which is set to premiere on Netflix on October 20th. This season of the streamer's raunchy animated hit will also include Lupita Nyong'o, Randall Park, Chloe Fineman, Zach Galifianakis and an original song from lip-biting, broadway hit-maker Lin-Manuel Miranda.
Meanwhile, today's tweets got some monstrous laughs out of us. This fresh batch includes a woman with a divine reason for not working, peak divorced dad energy and a driver with nothing to lose.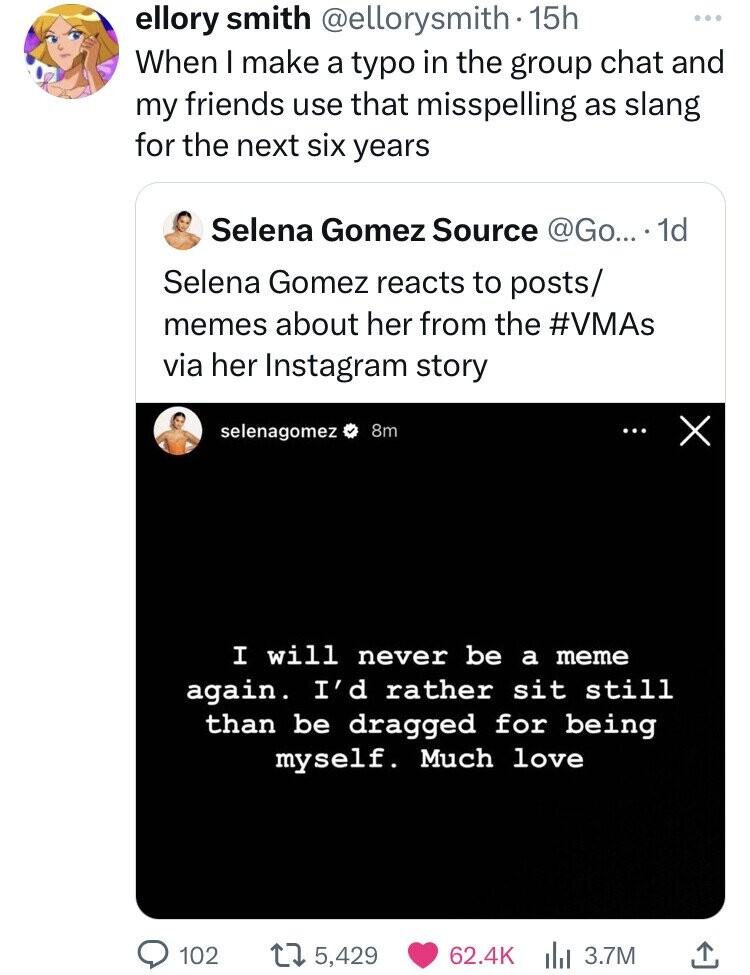 Scroll down for the next article