15 Foods With Different, Terrible Names Outside The U.S.

As an American, we are raised from pretty much our first waking moment to think that the world revolves exclusively around us. Though a nation with a relatively new pedigree compared to many around the world, it's the lens that we are raised to view the world through. That's how we do it around here, with our wildly expensive textbooks and mediocre school system.
That tunnel vision can lead to some surprises, though, when we periodically remember there's a whole other planet out there. A planet with different viewpoints and experiences, including people raised on foods we may have our own unhealthy American relationship with, just with a name we've never heard.
Here's 15 foods with different names outside the U.S.
Cool American Doritos
I'm not sure if the idea of a "ranch" is just something that doesn't effectively cross oceans, but the Cool Ranch Doritos that are the highest form of currency in lunchroom bartering are known outside of the U.S. as "Cool American Doritos." Which sort of just sounds like what an exchange student would call them anyways.
Hungry Jack's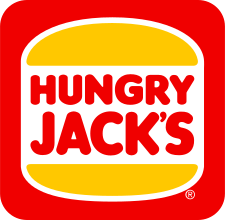 In Australia, the fast food chain known for the Whopper and violating God's will by turning chicken into fries isn't called Burger King. When they opened there, there was already a restaurant in Adelaide with that name. So, they went to the natural next conclusion: Hungry Jack's.
Delissio
It's not delivery, it's… Delissio? Yes, in Canada, famously disappointing frozen pizza brand DiGiorno is known as Delissio, a name that truly scrapes the bottom of the barrel as far as effort goes. It's like they just asked one guy to pretend he knew Italian and then broke for lunch.
Related:
Galaxy
If you're looking for Dove Chocolate in the U.K., you'll be looking for a long time. But what you might find is the United Kingdom rebrand, known as "Galaxy" chocolate. Unclear if people were concerned that there were morsels of genuine dove meat tucked into the candy bars, or what.
Related:
Kraft Dinner