15 Enormous Historical Scandals (That Went Ignored For Years)
From the society-destroying to the merely career-destroying, scandals have a tendency to blindside us… except those who not only knew about it all along but shouted it from the rooftops, all on deaf ears. A surprising number of people tried to warn us about the events that ravaged our bank accounts or at least our opinions of famous people.
Bernie Madoff
A good decade before Bernie Madoff was arrested for running the biggest Ponzi scheme in history, Boston financial analyst Harry Markopolos tried to figure out why all of his clients were leaving him for Madoff and found that Madoff's results simply weren't possible. He reported his findings to the Securities and Exchange Commission, but due to what he describes as a petty rivalry between the agency's New York and Boston offices and a staff consisting of lawyers who don't actually understand the financial industry, nothing happened. He even wrote a book called No One Would Listen.
Deep Throat
Screenwriter and Meg Ryan supporter Nora Ephron, who was married to Carl Bernstein in the late '70s, figured out the identity of the man providing her husband with information about the Watergate scandal pretty much as soon as she got a glimpse of his notes, which identified the man as "M.F." Then she went around telling everyone she could for the next 30 years. A Connecticut newspaper even published a 1999 account of one of their children's friends who claimed to have been told Deep Throat was Mark Felt, but Felt and Bernstein denied it … until 2005, when Felt called "psyche!" and confirmed it was totally him.
Technically, Sherron Watkins only knew about the financial mess that was Enron for several months before news of it became public, but that probably feels like a long time after you've written about being "incredibly nervous that we will implode in a wave of accounting scandals" to a guy who might have been in on it and been roundly ignored. It's not like they were even trying to hide it; she recalls hearing a top-level guy say, "I know it would be devastating to all of us, but I wish we would get caught. We're such a crooked company."
Related:
Cambridge Analytica
All the way back in 2015, Facebook employees tried to warn the company about the "sketchy (to say the least)" practices of Cambridge Analytica. It took another three years for Zuckerberg's crew to part ways with those data-abusing chucklefucks, only after word of their chucklefucking reached the media and not before incurring some hefty SEC fines.
Wells Fargo
For years, Wells Fargo ran an internal ethical hotline that was apparently staffed by April Ludgate because none of the countless reports of illegal activity, which came to light in a P.R. nightmare in 2016, phoned in since 2005 ever went anywhere. Eventually, some resorted to writing directly to the CEO, who claimed he had only known about it since 2013, which was two years after people started being fired for it, so there's apparently a crisis of miscommunication among the covered wagon people.
A local pediatrician fought for a year to get the state, who insisted elevated lead levels in children's blood were "seasonal and related to the water supply," to do something about lead in the water in Flint, Michigan before the CDC published their review of the data. Spoiler: It was not seasonal and unrelated to the water supply.
The Martin County Coal Slurry Spill
In 2000, a coal slurry dam spilled toxic sludge all over East Kentucky and West Virginia, and just when then-head of the Guys Who Investigate That Stuff started scratching the surface of willful neglect at the coal company, the feds stepped in to close the investigation. After refusing to sign a report all but absolving the coal company, he was fired by the new Bush administration, who replaced him with a former mining industry executive. Hey, they know mining better than anyone, right?
The 2014 Veterans Affairs Scandal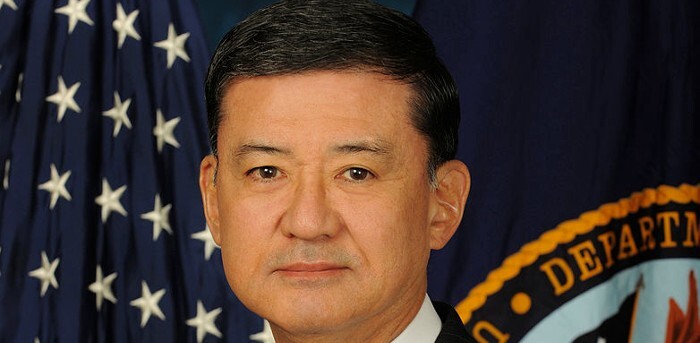 For two years before the public found out Arizona veterans were dying while they waited for appointments at the Phoenix Veterans Affairs Health Care system, multiple doctors were warning officials about manipulated data that made wait times look shorter. Two of them even had to sneak around like Veteran's Eleven to protect evidence.