The Ultimate Super Bowl Watch Party Starts Here
This piece was written by the Cracked Shop to tell you about products that are being sold there.
So your A Walk to Remember watch party didn't work out quite as you planned. Well, now it's time to make up for that with a Super Bowl watch party to remember. Tell your friends to bring the booze and the food, 'cause we've got everything you need to supply the rest come February 13.
Prima 1080p HD Pocket Projector, $399 (reg. $799)
Don't worry if you impulsively threw out your TV years ago when you finally decided to cut the cord -- this pocket-sized projector packs a punch. You can connect it to virtually any device to project a massive screen in 1080p HD onto your wall, which you'll need because no one's going to want to crowd around the dinky laptop you use for binging The Good Place in bed.
Gotek Wireless Soundbar Speaker, $63.99 (reg. $69)
Your laptop's tinny speakers aren't going to cut it, either, but that doesn't mean you have to go overwhelm yourself (and your wallet) at the Sharper Image. The wireless soundbar pairs with just about any device via Bluetooth, making it easy to set up even if you haven't used a speaker since headphones became fancy.
TREBLAB HD77 Ultra Premium Bluetooth Speaker, $71.99 (reg. $89)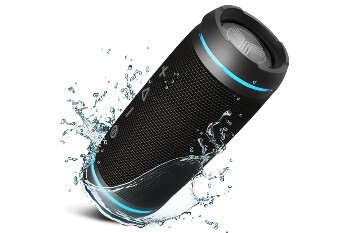 Whether you want to play some music before the game to get the party going or just hear the announcers over your friends' incessant chatter, this baby has you covered. The ultra-durable speaker will also be a great companion for all your future outdoor adventures, too.
Portable HD Mini Projector, $79.95 (reg. $149)
A more budget-friendly projector option, this little guy projects up to 80" in 1080p Full HD resolution. You can connect it to a variety of different devices thanks to HDMI, USB, and AV outputs.
TF Card Phone PC Bluetooth Subwoofer Speaker, $94.99 (reg. $198)
This beastly wireless speaker packs a wallop of sound. Connect to any of your favorite devices or, if you need to dip out to tend to the barbecue, use the FM radio function to listen to the big game on the radio.
1080p Mini Full HD LCD Projector, $101.95 (reg. $149)
Get the benefits of a tiny, portable projector but an even bigger screen with this option. It projects up to 120" and has onboard speakers for a better viewing and listening experience.
S7 3D Stereo Wireless Bluetooth Speaker, $162.99 (reg. $341)
If only the biggest audio kahuna will do, this 3-D speaker has two 45mm bass speakers, two 40mm midrange high speakers, and a bass diaphragm for balanced sound that will let you hear all the CTE happening in real time. It works with all Bluetooth-enabled devices and has an extensive 8,000mAh lithium battery so you can listen to the entire game wirelessly. (It also works as a power bank.)
Kodak 12Ft Inflatable Outdoor Projector Screen, $189.99
If your game day is less flannel and fireplaces and more lawn chairs and partial nudity, turn Super Bowl Sunday up to 11 with this inflatable screen. It inflates to 14.5 feet tall, with a 12-foot screen, giving you a massive surface to show the game. Plus, it floats. Super Pool party, anyone?
Samsung HWQ60T Soundbar with Wireless Subwoofer, $347.99 (reg. $599)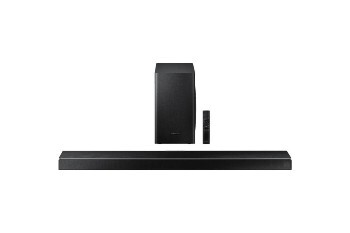 This elite Samsung soundbar comes with a 6.5" subwoofer and 1.5" tweeters for powerful, well-balanced sound in a Bluetooth soundbar. It also comes with a remote control to easily switch inputs, letting you choose between the game and your overly curated football-themed playlist at a whim.
Kodak Luma 450 Portable Full HD Smart Projector, $549.99
One of KODAK's best projectors, this mountable projector is built on Android, giving you a selection of pre-installed apps, screen mirroring capabilities, and much more. It can play files from a variety of connection ports and projects to a screen of up to 170". You'll wonder why anyone even buys a TV.
Prices are subject to change.
Scroll down for the next article