That building also shows up in the prequel series, Better Call Saul. You can make out those distinctive windows in the scene in which Mike executes two crooked cops.
AMCAnd police corruption was never an issue in American ever again.
It's also the place where Hulk lands in The Avengers, smashing through the roof of a disused warehouse before having a short chat with Harry Dean Stanton.
Walt Disney StudiosPresumably about where all those bricks came from if he fell through a steel roof.
Filmmakers love The Yards because that warehouse is so vast and empty. It's great for large-scale action setpieces while still offering enough space for a camera to swing around.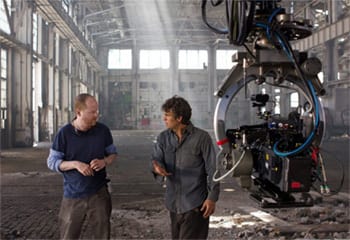 Walt Disney Studios