"Hey other candidates, I own literally all of your drunk party photos!"
Equally obnoxious is the way Taylor Swift is handling the privacy of her Rhode Island beach home: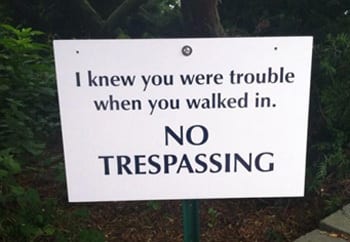 MTV
And now that song's stuck in your head again. See? Terrible neighbor.
The beach adjacent to T-Swizzle's house was public, but she found a convenient loophole to make it not so. She built a wall around her property as close to the shoreline as she legally could, rendering the beach totally unusable during high tide and royally pissing off local surfers.
Vogue
There's plenty of space to take a leak, though.
Naturally, this made her neighbors quite upset, too. Luckily for Swift, a local court has ruled that the beach can be completely private, which means that neighbors can't even mope in front of her anymore. We have to wonder how many songs she'll write about hurting their feelings on her next album.