Perhaps not anticipating how wildly popular the character would eventually become, the producers didn't even attempt to give her anything resembling her original costume. Whenever she did something evil, she just wore a kind of clown-like leotard that looked like she found it in her mom's closet next to some old VHS exercise tapes. That would be like if Darth Vader was just a regular-looking dude who threw on a pair of sunglasses whenever the rebels were near.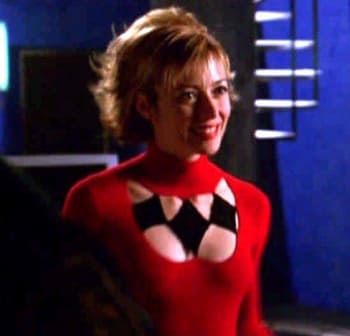 Warner Bros. Television
"Just cut some boob vents in a Power Rangers costume; who gives a shit."
In the final episode she does give herself bad CGI hypno-eyes ...
Warner Bros. Television