6 True Stories Explaining Why Famously Bad Movies Sucked
No one sets out to make a bad movie. Even M. Night Shyamalan probably psyched himself up in the mirror over how awesome The Happening was going to be once he nailed that scene where the guy crawls underneath a lawnmower like a cat with zero survival instinct.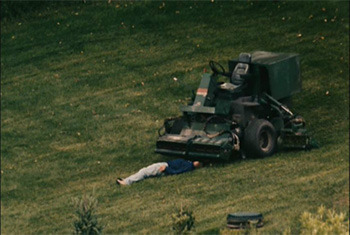 Twist: The movie sucked!
The point is that bad movies aren't intentionally shitty -- there's usually some mind-boggling behind-the-scenes catastrophe that would've turned Schindler's List into The Stupids, so pieces of shit like these never had a chance.
Scroll down for the next article