Due to his absurd string of prison escapes, Mesrine became something of a folk hero in France, occasionally agreeing to interviews and magazine photo shoots. At one point, he was even voted the most popular man in the country.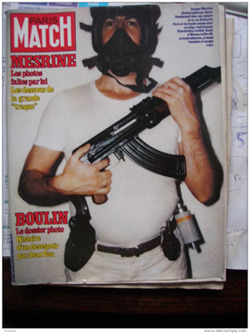 Paris Match
That's right. France had at least one likable man.
The police eventually tracked Mesrine down, and this time they took the cautious route and just shot him in the face the moment they saw him. The assassination was hugely controversial at the time, but in all fairness, he was making them look really, really bad.
Keystone/Hulton Archive/Getty Images