Twain was into scrapbooking in a tremendous way. He carried scrapbooks with him wherever he went so that he could fill them with photos of his travels, news articles about his work, and the pressed bloomers of all his sexual conquests. He was so invested in his hobby that the clunky process of applying glue to paper was really just slowing him down, so he thought up a better way.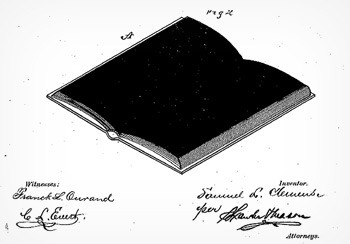 Samuel Clemens
A Like button for baby pics?
In 1872, he patented a scrapbook that already had glue applied to the pages. Each page was like a giant postage stamp, so instead of fumbling with Krazy Glue, you just had to lick the page up and down (something Twain had a lot of practice with, again, on your great-grandmother).